Welcome to the Community View section of the website. This area is dedicated to articles of interest, community information and local topics that are submitted by members of the public or guest writers. It is also the main section dedicated to the Youth Media Group Project.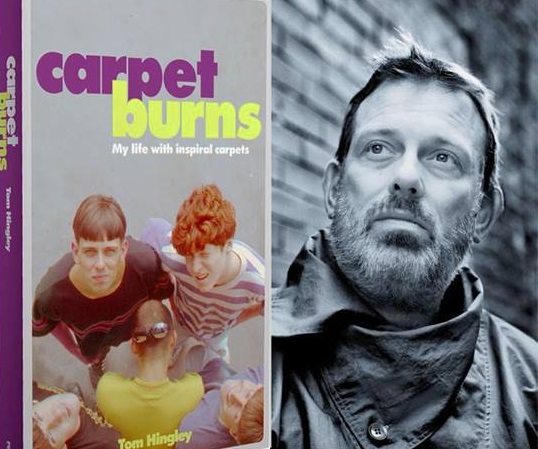 An Indie legend comes to The Tavern on Beaconsfield Street in Blyth on Friday 6th May in the form of Tom Hingley. He is the former lead singer with the classic line up of Inspiral Carpets, where for 22 years he sang on all of their chart hits, appeared on 'Top of the Pops' and toured the World.

Tom Hingley was lead singer with 'Madchester' band Inspiral Carpets until 2011. His signature vocal sound can be heard on all the glory-days hits including 'This is How it Feels' 'Dragging Me Down' 'She Comes in The fall' 'Caravan' & 'Saturn 5' - where he helped catapult the band to stardom in the early nineties. Twenty-five years and fifteen top-40 Singles later and Tom continues to enjoy a successful solo career that started with his debut acoustic album "Keep Britain Untidy" which was released in 2000 on Tom's own label 'Newmemorabilia'.

Tom plays original music consisting of an eclectic mix of Folk, Soul, Gospel and Blues with plenty of heart, along with acoustic renditions of Inspiral Carpets classics. With his inimitable voice and raw, honest performances complete with slide guitar, Tom continues to entertain fans old and new across the Country. Since then Tom has released two more soul-searching acoustic albums: 'Thames Valley Delta Blues' in 2009 and the Pledge Music crowd-funded album 'Sand' in 2012.

Support comes from local band The Jet Reds with Craig and Dan doing an acoustic set. They are an Indie band from the North East with a debut album due in 2016. 'Unpredictable' is available online via itunes, Spotify etc. and was play-listed on BBC Newcastle Introducing. Specialising in their own unique brand of independent rock whilst drawing influences from the likes of Kasabian, The Jam, Oasis and other great luminaries from the alternative rock scene, they are definitely worth checking out. ......An early incarnation of The Jet Reds project have already supported both Kasabian and Noel Gallagher's High Flying Birds.
Also added to the triple-bill are local Blyth lads Chris Haxon & Pete Brown who will be doing a few classic tunes to get the crowd going. They have been good mates for over 30 years and were both heavily involved in 'The Buskers Ball' golden era at the former iconic Durty Nelly's Pub. Both are big Beatles fans and have great voices and musicianship. I'm sure you'll be singing along with them to the likes of The Stone Roses, Bob Dylan, Oasis, The Charlatans and The Beatles, among others.

Pete has performed at a number of Weddings, dinner dances and Corporate events around the region over the past few years and is available as a solo artist for hire. He sings to songs of Big Band artists such as Frank Sinatra, Matt Monro, Bobby Darin, and Michael Buble as well as other artists from The Beatles to the Drifters.

This is going to be a great night starting at 7.30pm, so get your tickets soon, as it is a fairly small intimate venue.

Tickets are £5 via SeeTickets (or £8 on the door) : http://www.seetickets.com/tour/tom-hingley-inspiral-carpets-jetsin-red-acoustic