Welcome to the Community View section of the website. This area is dedicated to articles of interest, community information and local topics that are submitted by members of the public or guest writers. It is also the main section dedicated to the Youth Media Group Project.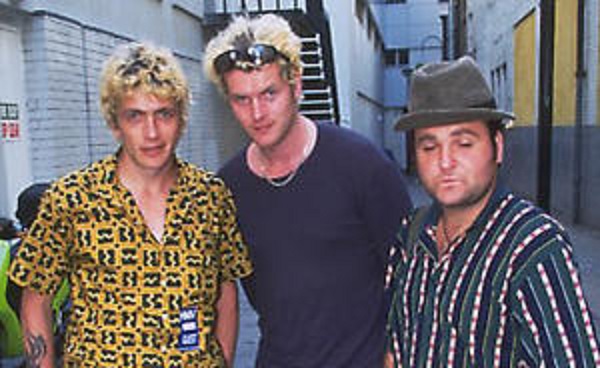 Nigel Clark is the front-man from the famous 90s band Dodgy and he is heading to The Tavern in Blyth on Friday 17th June. He is a singer, guitarist, songwriter, and producer who has been singing for Dodgy since their beginning in London 1990.

Achieving six top 20 hits including summertime classic Staying Out for the Summer, In a Room, If You're Thinking of Me, So Let Me Go Far, Found You and the feel good sing-along tune Good Enough.

'Free Peace Sweet' is an iconic album from 1996 and Dodgy have played all of the major Festivals including Glastonbury, T in The Park and Isle of Wight. In February 2012 Dodgy released their 4th album 'Stand Upright in a Cool Place' to critical acclaim. Dodgy are now signed to Cherry Red Records and will be releasing their 5th album in May 2016.
Along with the famous Dodgy hits, Nigel also pursues new material and ideas by performing his own songs and paying homage to story telling through song. Influenced by artists from Townes van Zandt to Blaze Foley and Simon & Garfunkel to Nina Simone.
For Nigel, playing live is about having a personal connection with the audience. His easy manner and rapport with audiences both large and intimate, makes for an entertaining evening for lovers of live music.

Recently I managed to ask Nigel a few questions and he kindly replied very willingly:

Me: Will this be your first visit to the coastal town of Blyth?…..
Nigel: "I have never been to Blyth so I am travelling in my Campervan in the hope to see a few places in the North-East on my stay.''

Me: We last saw you at Tynemouth Festival in the grounds of The Priory & Castle.......are you looking forward to entertaining fans again in the North East on June 17th?….

Nigel: "I've just finished touring with The Bluetones with seven solo gigs in seven days and absolutely loved it. I am just loving playing with Dodgy and also solo. I bring a head full of positivity and a bag full of songs so be prepared to sing along. I am starting to get dancers at solo gigs, which was something I hadn't envisaged."

Me: Will Blyth music fans be treated to some 90's classics by Dodgy, along with your solo songs?….

"Yeah, my set is normally 90 minutes long and I get a chance to play some of the old hits, some new songs and a few covers that I enjoy playing."

Me: Do you prefer intimate gig settings where the crowd can interact, or the huge Festival stages?….

Nigel: "I suppose if I'm honest I like to be able to see the audience. I feel like it's more of a mutual appreciation and you can actually have some interaction with the audience - the big Gigs are just big Gigs."

Me: Mark Morriss of The Bluetones played The Tavern in Blyth just the other month and his crowd interaction was great....do you like to have jokes & witty rapport with the more intimate crowd?….
Nigel: "Mark and I are quite similar with our stage presence. We lived together for two years in the early 90's"

Me: Many thanks for taking the time to answer those questions & I look forward to seeing you 'Staying out for the Summer' in bonny Blyth....

Nigel: "Thanks Ross, it's people like you & fellow fans that are helping live music. Keep up the good work, Nigel."

Support on the night is coming from local talent Sam Gibson. Sam is a critically acclaimed touring artist from Newcastle Upon Tyne. His song writing and unique guitar based blend of acoustic rock really stands out from the crowd. Taking inspiration from a wide rage of artists in his record collection, his style reflects his massive love for music by embracing all styles and genres.

Tickets are on special offer currently at £2, available on the link below:

http://www.seetickets.com/event/nigel-clark-dodgy-tavern-blyth-17th-june/the-tavern/962462