Welcome to the Community View section of the website. This area is dedicated to articles of interest, community information and local topics that are submitted by members of the public or guest writers. It is also the main section dedicated to the Youth Media Group Project.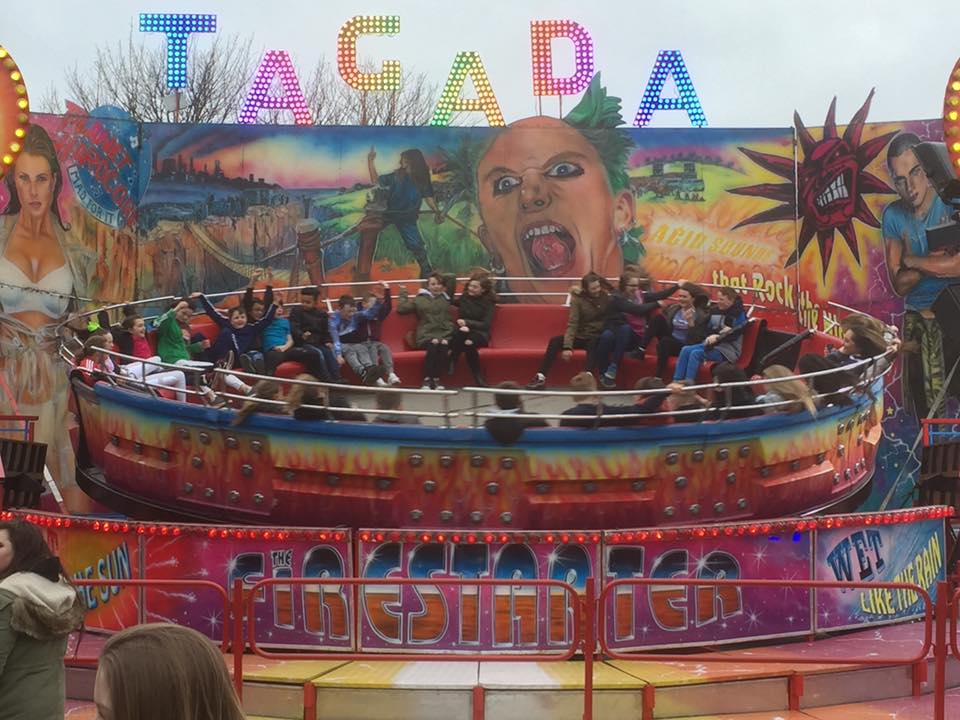 Starting today local attractions company Carnival Rides is running the Quayside Fun Fair on Blyth Quayside over the next two weekends. Situated opposite the RNLI life boat station the event is open to all south east northumberland residents.
The fair opens this evening (Thursday 14th April) at 5pm where most rides will be available for as little as £1. Entry to site is £1 with updates available on this page here - Carnival Rides Facebook
The fair begins today and runs through to Sunday 24th with a three day break monday to wednesday next week.
A list of some of the attractions include;
Waltzer
Dodgem
shock wave Miami
Tip Top
Twister
Kick Down
Rodeo Bulls
Tagada
Jumping frogs
Apple roller coaster
Crazy cottage
Bungee trampolines
Helter Skelter
Jumping jack
Tea cups
Swinging chairs
Lifting jets
Train ride
Toyset Carousel
Inflatable activity centre
Refreshments
Candy floss
Doughnuts
For a full of times please see the attached poster.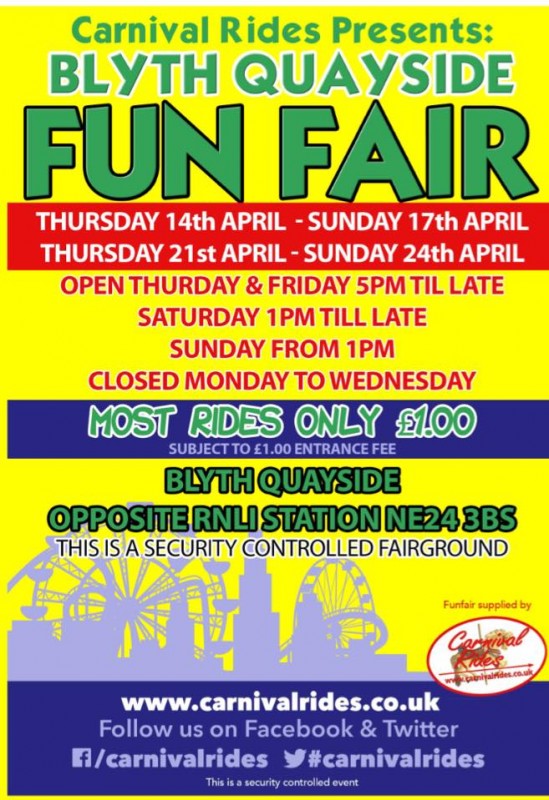 (REMEMBER www.BlythTown.net offers a free advertising service for charities / community groups in the Blyth area. We are part of the Blyth Media Group run by Blyth Valley Enterprise Ltd - a blyth development trust)