Les and Margaret Welsh Awarded Honorary Freedom Of Blyth Status
14 October 2022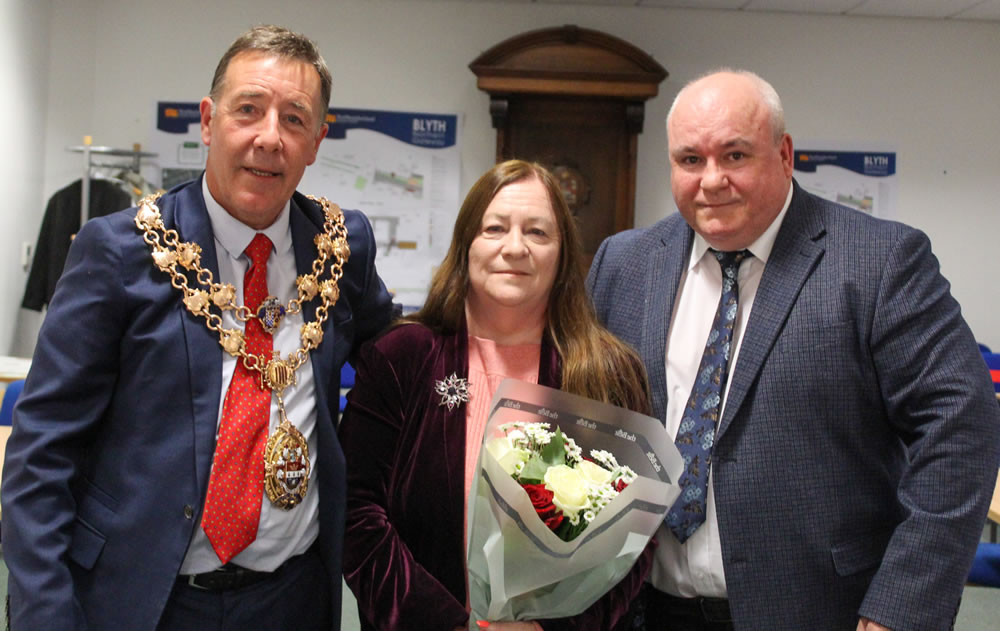 "We produce good people first and good boxers second," said Les Welsh alongside his wife Margaret as they received the first freedom of the town titles ever awarded by Blyth Town Council.
A simple yet profound mission statement that has led the founders of The Empire School of Boxing, based in Cowpen, Blyth, to see one of its own, Savannah Stubley crown her senior international debut at the 2022 Commonwealth games with a bronze medal.
At the town council meeting, Les and Margaret Welsh received the award for their dedicated commitment to the community and residents of Blyth. The Welsh family are synonymous with Boxing excellence nationally, but few know they have also fostered nearly 40 youngsters.
Thanking Mayor Warren Taylor and the Council for their support over the past 30 years, Les began, "Boxing is a hard sport. The nicest compliments come from coaches in the roughest areas [across the county] that say your kids are so disciplined; how do you do that?"
"I'll tell you. You treat them like human beings and talk to and listen to their needs. They all have a story and are all on a journey. Some may succeed in Boxing, but if they don't, they walk away better people."
Les and Margaret are an extremely grounded couple who open up their lives to others and deserve all the praise they get. While at work, Les is the lead coach, and Margaret is their welfare officer. At home, they are a support network for dozens of individuals they've guided together through good times and bad.
Presenting the award, Mayor Taylor said, "It is a pleasure and an honour to acknowledge Les and Margaret Welsh as the first to receive the Honorary Freedom of Blyth award. Having visited the Empire School of Boxing and met with countless aspiring individuals who hold Les and Margaret in such high regard, it is easy to see the positive effect they have had on the lives of many in our community.
"The level of care and respect they show for others, to act as a moral compass and guide without expecting anything in return, is truly inspirational. The standards we set for such an accolade are so high that until now, we've not yet offered it. However, their lifetime service and commitment to the community, at work and home, is why Les and Margaret deserve such recognition.

On behalf of Blyth Town Council and its residents, thank you for all you have done."
So humbled was the couple when given the award that Les not only thanked the Council for all its support but also the coaches he's worked with and the hundreds of boxers and residents involved with the club.
And then there is the rising star that is Savannah Stubley. Before even being presented with their awards, Les made it a priority to let everyone know that GB Boxing had selected Savannah to fight at the upcoming European Championships in Montenegro this coming week. As always Les was focused on the success of others before himself.
As Les closed his impromptu thank you speech, he added, "I hope we can keep going for another 30 years."
The town of Blyth agrees.