Kitty Brewster Play Area Installation
17 August 2023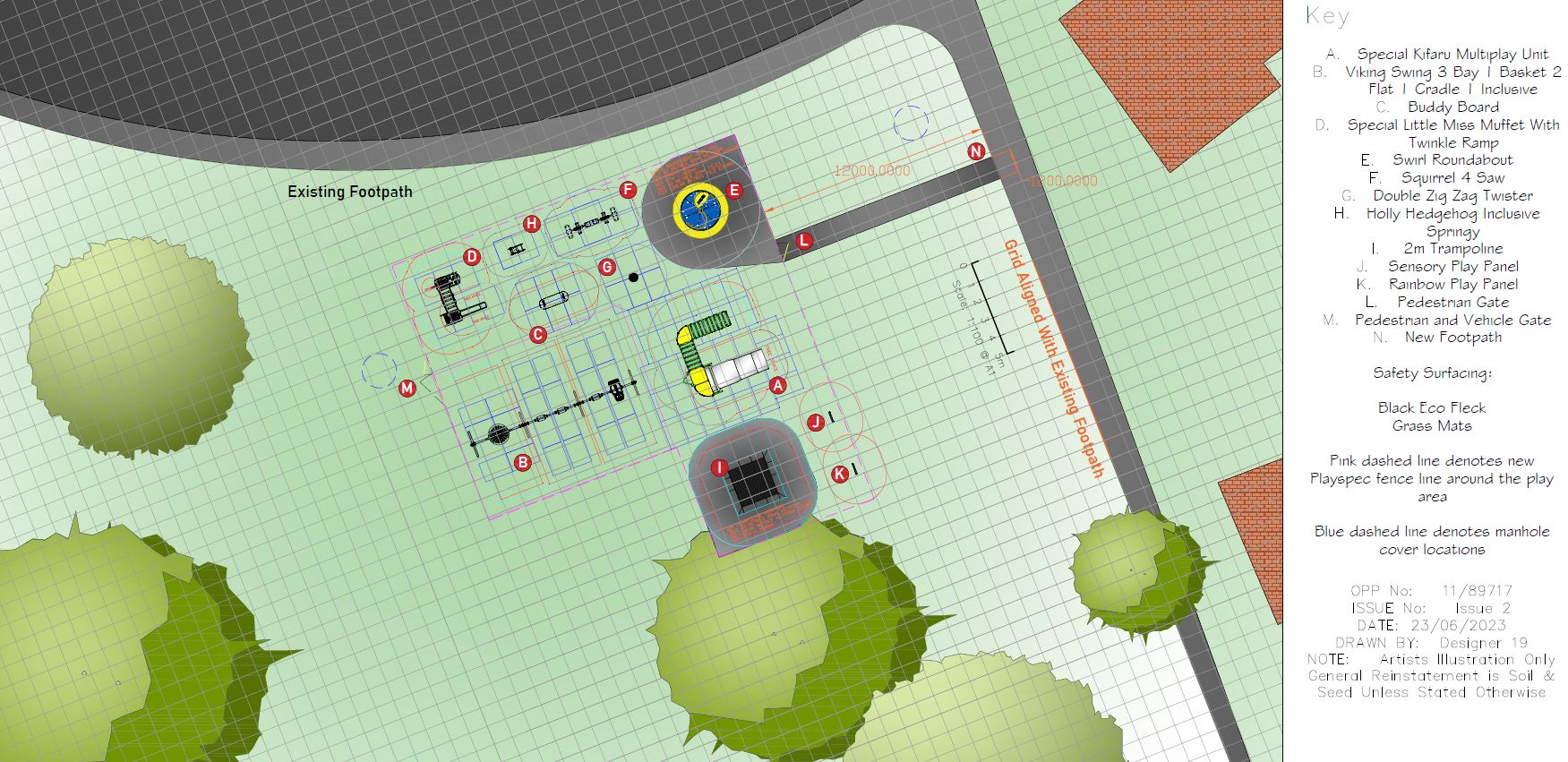 Following a successful consultation exercise with the public in March, a new play area/park was commissioned for the Kitty Brewster ward in Blyth. The Town Council are pleased to inform residents that the construction of the park, located between Glendale Avenue and Lonsdale Avenue, is scheduled to begin on Tuesday, 5th September, weather permitting.
The installation is expected to take three weeks to complete and will be the eighteenth facility overseen by Blyth Town Council.

Northumberland County Councillor W Ploszaj has allocated additional funding towards the project as part of the Members Local Improvement Scheme Fund.
An illustration showing a birdseye view of the new play area can be seen in the image below (click on the image to open full screen in a new window).
Further updates will be posted here and on the council's social media channels as the project progresses.