Funding boost confirmed for Blyth
01 October 2020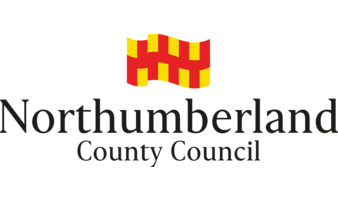 The council has had confirmation from Government that its Northern Gateway Project
in Blyth
has been successful in securing £750,000 of early Town Deal funding
to
spend this financial year.
The
p
roject will expand on work planned to develop Bowes Street and ensure that materials, design and connectivity bring it in line with plans submitted to the Government for the Market Place as a part of the Future High Street application.
The scheme will include widening the footpaths, create extra parking and introduce a
one way
system running from west to east
. It will also involve improving the look and feel of Bowes Street and wo
rk will start
in January 2021.
The funding was awarded to Blyth as one of the government's 101 'Town Deal' towns. Each has been allocated an additional sum to spend this financial year to boost the fortunes of the town and aid economic recovery.
C
ouncillor
Richard Wearmouth
, Cabinet Member for Business and Tourism,
said
:
"This is a great first step in a
number of projects
focused on attracting more people to Blyth's town
centre
.
"We're confident this
investment in Bowes Street and the surrounding area will increase attractiveness and access to
all of the valuable businesses in th
is p
a
rt of Blyth
.
"
We look forward to further announcements on the Future High Street fund in the coming weeks."
C
ouncillor
Warren Taylor
,
Blyth Town Mayor
,
said
:
"
W
e
'
re delighted that we can expand on our plans to deliver improvements to Bowes Street and the surrounding area in the very near future as the first stage in
E
nergising
Blyth
."
Alan Ferguson
,
Chair of Blyth Town Deal
Board, said
:
"
This excellent news for Blyth is very welcome in these difficult times.
"
We are so used to hearing about the pandemic, it's
marvellous
to have something good to report. The Blyth Town Deal Board are delighted to be making a start to investment which in time will benefit every person in the town."
Blyth Valley MP Ian Levy added:
"I am delighted that a scheme with Bowes Street at the
centre
will be taken forward with the £750,000 of funding allocated by the government. I was asked to provide ideas for 'shovel ready' projects in Blyth, and Bowes Street, which has required attention for so long, was the proposal I put forward."
Earlier this year major plans to kick start Blyth town
centre's
renewal moved a step closer as the County Council agreed to support a near
£40 million investment
programme
prior to a bid to the national Future High Streets Fund (FSHF) this summer.
Subject to a successful FHSF application, the
wider
town
centre
development
programme
could be delivered from next year. It will be made up of a combination of funding from the FHSF and the County Council.