CVA Blyth Valley latest newsletter
10 February 2021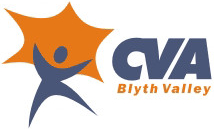 CVA Blyth Valley
Please e-mail us if you require any advice, help or support at this time.
Thom Bradley: thom.bradley@cvabv.org.uk / Pauline Blake: pauline.blake@cvabv.org.uk

We are also playing a key role as part of the Northumberland Communities Together initiative.
Northumberland Communities Together
We are here to help keep you safe and well, we connect residents to their community, volunteers and local organisations. More...

Phone us on 01670 620015 9am - 6 pm, 7 days a week. More info at:
www.northumberland.gov.uk/communitiestogether

Sustainable Community Enterprises North East (SCENE)
Sustainable Community Enterprises North East (SCENE) are working to establish a Renewable Energy Solar project at a site identified in South East Northumberland.

SCENE are looking to appoint suitably qualified and experienced consultants to undertake a feasibility study into this project.

For further details please enquire at: info@scenortheast.org.uk

ACRE - Action with Communities
New restrictions mean that halls will close, except for a limited number of permitted activities.
Action with Communities in Rural England (ACRE) has issued information for village halls to help them understand the implications of the new nationwide lockdown restrictions which have recently come into force.

All halls are required to close their doors, but a few uses will still be allowed.

Charity Commission
Guidance to help with running your charity during the coronavirus (COVID-19) outbreak.

More info at: https://gov.uk/guidance/coronavirus-covid-19-guidance-for-the-charity-sector


What's On - local events in Blyth and surrounding areas


To view events that are happening at Seaton Sluice Community Centre please click here.

If any other voluntary or community groups have any events happening at their centres etc that they would like included in our e-zine please email them to us.

Leading Link: Plan-21
We've been busy at Leading Link with our partners, NECPT and Northumberland Communities Together, funded by The National Lottery to create a plan for the children and young people of Northumberland.

The aim of

Plan-21

is to find and work with partners right across Northumberland on a series of small pop ups, building working relationships, finding out together what works and what needs to be adapted or changed. This then will ultimately lead to numerous quality and inspirational activity camps in Easter, Summer and Autumn school holidays in 2021.
Think creative. Who around you could help make that pop-up activity amazing? Although the camp participation will be aimed at younger children we want to see our young people co-create plans going forward supporting personal growth, development and resilience. Already RISE are looking for young people aged 14+ to join their training programme which will be closely linked to Plan-21. We have run summer camps for 3 years now and it is absolutely undeniable that the young leaders have been that awesome ingredient to make super special for all! Please see below the link to sign up to their leadership and volunteering programme with RISE https://www.wearerise.co.uk/news/lvprogramme

Locally led provision being part of the bigger Northumberland picture! We want children and young people to tell us how great it is to live in Northumberland when they experience partners coming together to make amazing things happen! Watch this and be part of Plan-21.
https://www.youtube.com/watch?v=h-AJ-UFFO94

Northumberland Log Bank
Are you in need of wood fuel due to financial constraints, poor health, advanced age or rural isolation?

We can deliver dry, seasonal logs. There is no charge for this service, make a small charitable donation if you wish. Please contact Kate Thick, email: katethick@hotmail.com / Tel: 07900963234

The Northumberland Log Bank is a non-registered charity supported by Northumberland County Council.


Giving World (Acting on Poverty)
Reg. Charity No. 1105883
Free supplies for your charity and beneficiaries
Giving World are here to help charities access brand new life-essentials for free. We redirect business end-of-line, surplus and discontinued stock to the most deprived communities in the UK.

We have a wide range of products available to support your beneficiaries, including clothing for adults and children, toiletries, baby products, toys, bedding, kitchen equipment and other household items, books, crafts and ambient foods.

You can view available products on our website and register to request items and receive stock updates. https://products.givingworld.org.uk/charity
There is no charge to register with us and goods can be accessed as and when you need them. Goods can be collected directly from us, or if this is not possible for you, we can arrange delivery at cost.

If you would like more information please call us on 0116 251 6205.
This dedicated support line is open 9.30am-4pm Monday-Thursday and 9.30am-12.30pm Friday. You can also send an email with any queries to admin@givingworld.org.uk.

People and Drugs Ltd (Silx Teen Bar Youth Project)
People and Drugs Ltd (Silx Teen Bar Youth Project) is the largest youth delivery provider in Blyth, working with young people aged 11 to 25 in the Blyth area. The organisation is looking to appoint the following posts:
25 hour experienced Youth Worker
4x detached / centre-based workers
Youth Worker
25 hours per week Youth Worker, to join a team of two senior workers with a remit of leading centre-based and detached sessions, as well as supporting young people on a one to one basis and to assist in the development of the organisation's vision and offer of provision for the young people of Blyth.
Working hours will vary, but will include day and evening work and possible weekends.
Rate of pay £12.50 to £14 per hour (depending on qualifications and experience) and a 2 year fixed term contract.

Part-Time Detached Youth and Centre-based Workers
To work with young people in the Blyth area in a centre-based and detached work setting. A 2 year fixed-term contract will be offered with a view to extending the position based on funding. Working hours: 10.5 hours per week. Working 3 evenings per week from Monday to Saturday.

Hourly Rate: £10 - £11.30 per hour (depending on qualifications and experience)
Location: Silx Teen Bar, 5 Church Street, Blyth, Northumberland, NE24 1BG

Closing date of Applications: 12th of March 2021
Further information about our charity can be found by downloading our latest annual report and leaflets from our website: http://www.silxteen.com/downloads
To apply: Please send your CV and a email to Silxteen@aol.com or ring 01670 351356 for job specification and further information

Funding Information
Blyth Town Council - Covid-19 Grants
For groups/s providing Covid 19 support in the Blyth community in need of financial assistance to provide your service you should, in the first instance, contact Northumberland Communities Together. Northumberland Communities Together has been launched in response to the global pandemic. It is making sure residents are kept safe and well throughout the crisis whilst providing coordination to support volunteers, voluntary groups and communities across the county.

Visit Northumberland Communites Together website:-
https://www.northumberland.gov.uk/coronavirus/Northumberland-Communities-Together.aspx

If you have applied for funding and have been unsuccessful or require additional support you can apply to Blyth Town Council for assistance.

Please complete the application form:
https://www.blythtowncouncil.org.uk/widescope/resources/community-support-covid-19-application.doc

Return it to info@blythtowncouncil.org.uk for consideration by the Community Funding Sub-Committee.
Cramlington Town Council
Cramlington Town Council is offering grants from its Community Chest Fund to local voluntary and community groups to help with on-going costs during the period of the current lockdown. Cramlington based groups who are not eligible for support provided by central government are invited to apply for one-off grants of £50 – £500 to help with costs continuing to be incurred during the Covid 19 crisis. The grants cannot cover salaries but can go towards other costs continuing to be incurred by your group.
To apply for a grant contact Adam Harvey: Adam Harvey at Cramlington Town Council. adam.cramlingtontc@gmail.com

https://www.cramlingtontowncouncil.gov.uk/cramlington-town-council-community-chest-grants-available-during-lockdown/

The Hospital of God
The Hospital of God are accepting applications for their latest round of grants which takes place in February 2021. Last March due to the Coronavirus Pandemic, the trustees took the decision to suspend the normal grants application process and focus on providing help where possible to our local community.
From January 2021 we will be restarting our normal grants application procedure, which will be considered twice a year in February and September.

Please note any organisations who have received an emergency grant will still be eligible to apply for further funding in 2021.

The trustees look forward to receiving your applications.
More info at: http://www.hospitalofgod.org.uk/post/grant-applications-are-open

Sir James Knott Trust
The aim of Sir James Knott Trust is to help improve the conditions of people living and working in the North East of England. The Trustees try to follow the wishes and interests of the Trust's founder where this is compatible with the present day needs of the North East.

The Trust operates on a rolling grants programme. If you miss a deadline, your application will be considered at the following meeting. The 2021 deadlines are 1st March, 31st May and 31st August.

For applications over £10,000, the project will probably require a visit from an assessor or a member of the Trust Staff Team. It would therefore be advisable to submit applications well before the application deadline date in order to allow for this. Small grants (£1,000 and under) are processed outside of scheduled meetings and have an average turnaround of 6 weeks.

For more information and to apply visit the Trust's website.

Coalfields Regeneration Trust
The Coalfields Regeneration Trust is dedicated to improving the quality of life for the 5.5 million people living in Britain's former mining communities. Many of these communities still require support due to the huge impact the closure of the mines had upon them.

The Coalfields Recovery & Resilience Fund has been created to support activities that tackle some of the current key challenges affecting coalfield communities. The fund is open to organisations that deliver in the top 30% most deprived coalfield communities and that will make a positive difference in addressing the issues/challenges in their communities. Applications must address the following themes:
Skills: Growing the skills of people in order to increase their opportunities
Employment: Developing pathways to increase the number of people in work
Health & Wellbeing: Supporting activities that improve the health and wellbeing of all age groups
Our offer is now open and all the information on registering an enquiry is on the following page: https://www.coalfields-regen.org.uk/england/ccip-funding-support/

Please read all the information and the guidance notes carefully before deciding whether to complete the Eligibility Survey.

Banks Community Fund
Grants are available for community and environmental projects in areas close to a current or propsed Banks Group operation in Scotland or the North of England. Includes building, improving or maintaining community buildings.
Application deadline: 12th February 2021.

More info at: Banks Community Fund

BBC Children in Need
Our Main and Small Grants Programmes are currently open for applications.
BBC Children in Need is intending to run some additional, thematic programmes in 2021, starting with a Youth Social Action Fund which we will launch in early 2021.

We will update this page with all the key information throughout the year. More info at: https://www.bbcchildreninneed.co.uk/grants/apply/

Citizen's Advice Northumberland
Citizen's Advice are able to respond to emergency hardship within 24 hours with fuel vouchers (from British Gas Energy Trust and Energy Redress Fund), and direct top ups, they are also able in necessary cases, to deliver paper codes to households.

They are also able to offer additional hardship "beyond fuel" so we can feel confident in the bigger picture.

Residents will also be connected to direct preventative support / debt reduction etc, there are three bites at the hardship fund, we commit to supporting engagement and welcome two way feedback regarding referrals to really support positive outcomes - partnership is key, we share responsibility and impact!

We will continue to monitor volume and impact, so please keep the dialogue alive.

For the hub - we will not be providing gas and electricity hardship funding, after agreeing to the referral we should check residents are warm enough and able to eat while they wait for CAB call - this may mean some additional non-utility support (hot meal etc).

Clients requiring advice on Energy /Fuel Poverty 01670 339960
Email energy@citizensadvicenorthumberland.org.uk


Coronavirus Community Support Fund - £200 million
Government has committed £200 million for small and medium sized charities and social enterprises. Funding will help maintain and enhance services for vulnerable people affected by the current crisis, where delivery organisations are experiencing income disruption and/or increased demand. Funding is being distributed by the National Lottery Community Fund, alongside its own funding.

DCMS will review learning from the early distribution of the £200 million fund and evolving picture on the impact of the crisis, to inform decisions on the distribution of the remaining £110 million, so that funding is best utilised to address emerging priorities and opportunities.

More information and details of how to apply at:
https://www.tnlcommunityfund.org.uk/funding/covid-19/learn-about-applying-for-emergency-funding-in-england
Fat Beehive Foundation
Grants are available to small UK registered charities for building websites or digital products that enable them to carry out their work in a more efficient and effective way, resulting in positive social benefit.

Application deadline: rolling. More info at Fat Beehive Foundation

Sport England
Return to Play: Community Asset Fund
This fund will make awards of between £10,001 and £50,000 from a pot of £5m to help local sports clubs and organisations adapt and open important places and spaces to help their local community return to play safely.

This could include contributing to covering the costs incurred by converting existing space to meet social distancing guidelines, or improving a facility's ventilation.

For further information about all Sport England funds please visit their website at:
https://www.sportengland.org/how-we-can-help/our-funds

Asda Foundation
In response to the coronavirus pandemic, Asda Foundation has created the Feeding Communities Grant scheme. Grants of up to £1,000 can contribute to meals which cost £4.00 or less for those in need in the run up to Christmas. This includes individuals, families, and meals at children's healthy holiday clubs.

The grants can support the following:
Food parcel for a family/individual
Christmas Hamper (food only)
School Holiday Clubs (food only)
Soup kitchen/homeless centre (food only)
Christmas meal delivery or collection
Local Community Centre providing meal deliveries
Please note - you do not need to collect through ASDA to be eligible, all charities and organisations are encouraged to apply. Find out more on the ASDA Foundation website.

National Lottery Awards for All
Covid-19 funding under £10,000 – including Coronavirus Community Support Fund
Awards for All are currently only funding community projects helping people through the Covid 19 pandemic. Grants of £300 to £10,000 are available to be spend within 6 months. There are no deadlines and applications will be considered quickly. For more information and to make an application visit:

https://www.tnlcommunityfund.org.uk/funding/programmes/covid-19-funding-under-10k