Welcome to the Community View section of the website. This area is dedicated to articles of interest, community information and local topics that are submitted by members of the public or guest writers. It is also the main section dedicated to the Youth Media Group Project.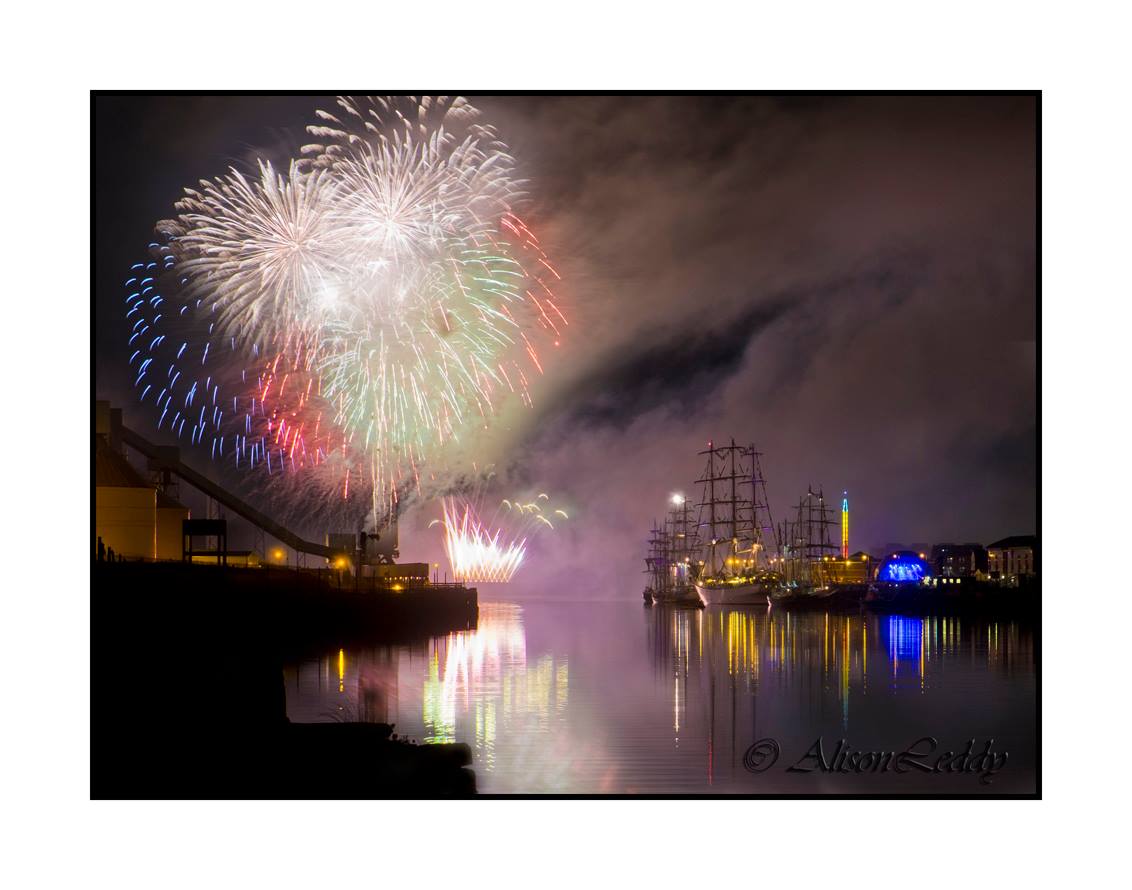 Wow, the people of Blyth are now just about recovered from that monumental Tall Ships Regatta 2016 bank-holiday weekend we have all just been a part of!... Young and old came out in force to celebrate what was a festival full of positivity for four days and nights. Here are mine and a few visitors, residents and gig-goers photographs and perspectives on the weekend that was………..

As the bunting flags, marquees, pop-up bars, portaloo's, fencing, fun-fair rides, signs, traffic cones and market stalls were appearing all over Blyth on the Thursday night, we headed to a local public house in anticipation of a very busy 4 days ahead. There were far more people out on the streets than normal, all on their way to see the few ships that had already arrived in Blyth harbour and you really could sense a buzz of excitement in the air. As we mingled with crew members from London, Sweden and Poland another group of 30 or so German crew members appeared in fine spirits and proceeded to sample all of the local Real Ales, resulting in mass sing-a-longs to English Christmas songs and The Beatles 'Yellow Submarine' went down an absolute storm. They were asking where to go in the town for food and learning about the history of the town, along with teaching the barmaids German phrases and advising us where to go in Germany. They said they would definitely return to Blyth and new friends were made……International relations: Blyth style!

An enjoyable walk followed the next day from the Headway Arts Church on Waterloo Road, through the centre of Blyth to the quayside where The Tall Ships had arrived and the bands were playing on the superb stages set up. A magnificent Fireworks display followed at 9pm, accompanied by fitting dramatic music which had everyone full of praise for how truly fantastic they were.

'Sunny Saturday' as it will forever be known was another cracking day, starting off with a brilliant Carnival parade organised by Headway Arts, where various costumes, puppets, sails and flags have been created over the past few months in community workshops. We popped to the quayside again to see the magnificent Tall Ships and then walked towards the bandstand at the beach to see the music being performed there. On the way, approximately 70 local photographs had been attached to the fence along Wensleydale terrace on 6-foot boards. This was another idea by Alison Walton-Robson from Headway Arts and it gave local photographers an opportunity to show visitors what their town has to offer.

David Jenkins took this beautiful photo at sunrise: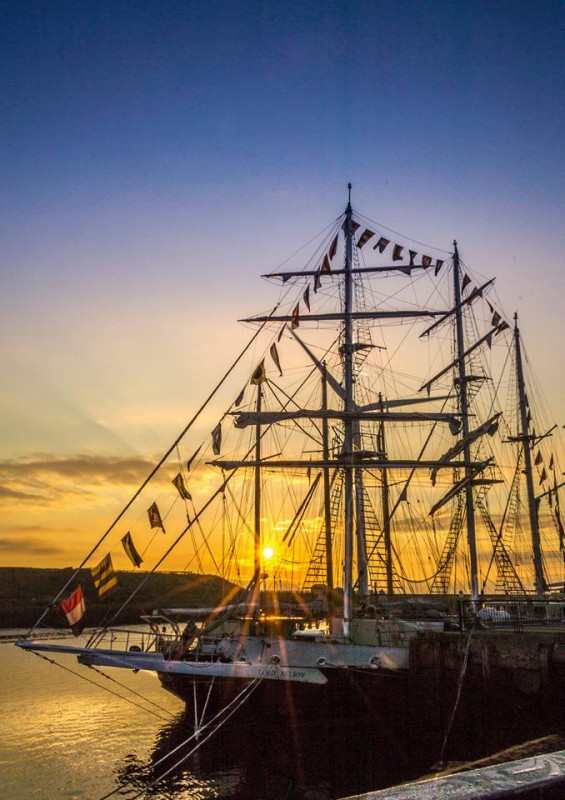 As families and friends mingled in the sun on deckchairs surrounding the bandstand, the smiles on faces were in abundance and the food vendors were doing a roaring trade. What better way to spend a Saturday than eating Fish n' Chips and Ice cream in the sun, listening to a 50-strong Choir covering 'A little respect' by Erasure?!

As the sun started to set, we joined the thousands down at the quayside for another brilliant night of Fireworks, music and merriment, bumping into friends old and new every few minutes. It felt like a School reunion with people who are now living elsewhere all returning to see their hometown of Blyth in all it's glory. Nobody wanted to miss this event.

As the magical fireworks display came to a finale, the next stop was the mega gig at the old Church now occupied by Headway Arts who had collaborated with band promoter Vince Race to book The Longsands, Howaysis and Mark Morriss from The Bluetones on the same night. The lighting, setting and sound were absolutely perfect and many music fans were commenting on how well it worked. Everyone was on such a high-spirited mood and did not want the night to end…..parties continued in kitchens and even in a Jacuzzi in the torrential rain. It was party time in Blyth and no amount of huge raindrops would dampen our spirits.
The sun shone brightly again on Sunday, with prosecco flowing in garden gatherings and local Pubs heaving once again with people from all over Europe. Another fabulous fireworks display once again as darkness descended at the quayside, followed by a brilliant gig in The Old Church with harmonica legend Paul Lamb & The King snakes and Clippah.
On Bank Holiday Monday, we headed to Cambois beach to view the Tall Ships leaving in the North Sea out towards their destination of Sweden. Plenty of people lined the roadsides with their binoculars and camera lenses trying to get the best views of the departing Regatta.

I managed to ask a variety of residents and visitors what they thought of the weekend, which are summarised below:

Adam Pickering from Blyth RNLI: "I feel that the Tall Ships event was a showcase of everything Blyth has to offer… quality food, drink and entertainment against a stunning backdrop of the North Sea"
Alison Leddy: "It was an exciting time for Blyth and I felt like this town was finally shown in a positive light. The Tall ships were nothing but magnificent inside and out, by day and by night. The firework displays were wonderful to witness and photograph and the Parade of Sail was the icing on the cake. Well done Blyth."
Alison Leddy took the wonderful image in the title heading and her superb array of Photo's can be viewed on her page here: https://www.facebook.com/BlythBeachandBeyond/?pnref=story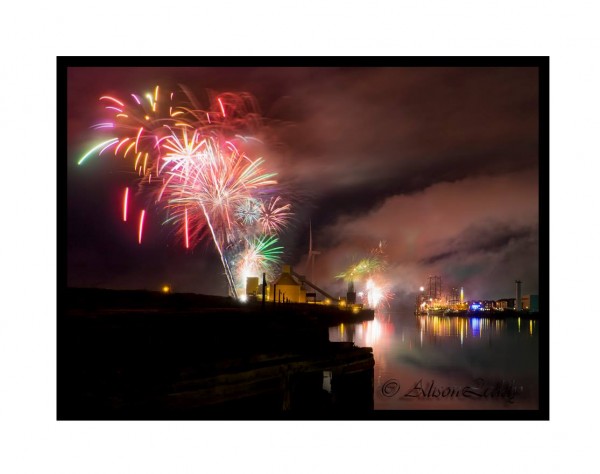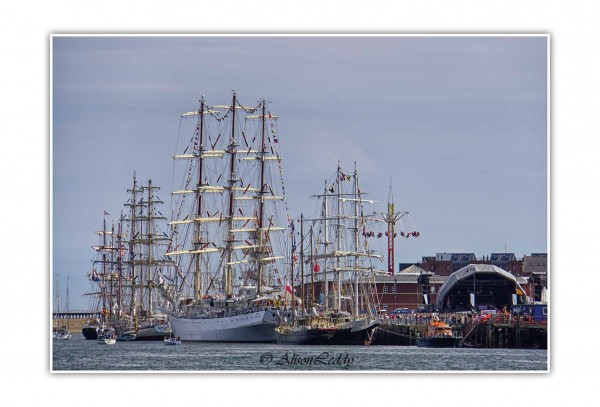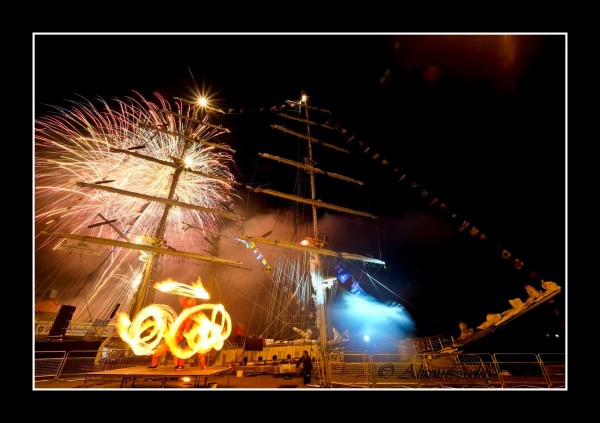 Alison Walton-Robson of Headway Arts said: "I've always known Blyth had its own quirky magic and I've been an evangelist for Blyth for years, shouting down the complainers and actively choosing to live here. Now we've shown the world the beauty, creativity and hospitality that lies within true character of our wonderful town. Love Blyth"
Andy Treadwell, The Peoples artist said: "The Tall Ship Regatta weekend is what Blyth needed!.... Blyth has thirty five thousand people living here and only about seven people give it a bad name - but hey look what can happen when people come together!"
Beth Green: "As a resident, living right in the centre of the one way system, I was really pleased with how well organised the whole event was. The crowds could safely move between venues with the closed Road lane, and traffic was at a minimum. And we had no issues with parking from visitors, due to the success of the resident permits and park and ride service. I thoroughly enjoyed the entire weekends events and feel really proud of Blyth, and everyone involved in organising this amazing event. The tall ships were beautiful, and the fireworks created a stunning backdrop for the end of each day. I hope to see other just as successful events taking place in Blyth in the future."

Ian Howard said: "It was the best weekend that I can ever remember in Blyth. The ships, the music, the happiness made such an amazing festival atmosphere all weekend. I'm looking forward to more great gigs at Headway and hope that an annual maritime festival could be held in Blyth."

Here are some of Ian's photographs from the gig in The Old Church………….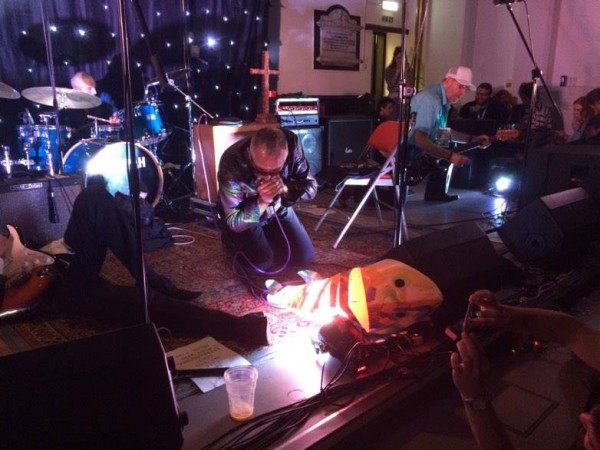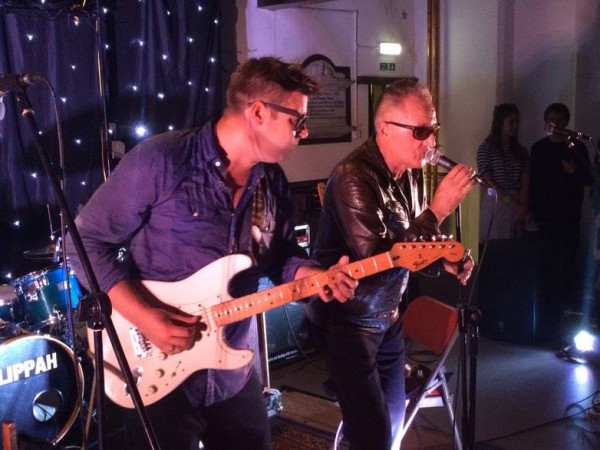 Iain Turton said: "It was just a brilliant weekend all round. Weather, atmosphere and entertainment was brilliant all weekend and it was a pleasure to be in Blyth."

Rachael Adam said: "What a fantastic event, great to have something so positive happening in our town. I have never been prouder to say I'm from Blyth!"

Craig Ferguson: "An amazing weekend. Blyth stood tall. Northumberland's premier port."

Lois Wilkinson said: "The tall ships weekend was the best event Blyth has seen. It was very well organised, had something for everyone and really brought the community and visitors together. I was really proud of Blyth, everyone pulled out all of the stops to make it a weekend to remember"

Aiden Campbell (Publican at The Tavern): "A great weekend. Very proud to be from Blyth right now. It shows you what Blyth can do when people stop being so negative about the place. P.S bring back the carnival!!"

Noel Robson (Noel Gallagher in Howaysis): "Blyth turned up in force to show it is without a doubt one of the best places to perform. The venue (Old Church) was majestic, the sound was amazing, and the crowd made it a spectacular night, after a great day of Tall Shipping."

Simon Green: "It was very well organised, with a friendly atmosphere - great for the kids and adults. All staff and crew were helpful and the firework displays were awesome. Can we have this kind of event every year??"
With an estimated 500,000 visitors and £15 million generated over the weekend, it can surely be hailed a massive boost and success for our hometown of Blyth. Hopefully there will be more positive events in the future. It will be hard to top that weekend, but it is one hell of a benchmark to try and emulate.
Here is a link to the fantastic Drone video footage by local photographer/filmaker Kris Hodgetts: https://youtu.be/hqkidcZPKbk
His Facebook page can be viewed here: https://www.facebook.com/khphotosuk/?fref=ts
Kris also has many superb photographs including these….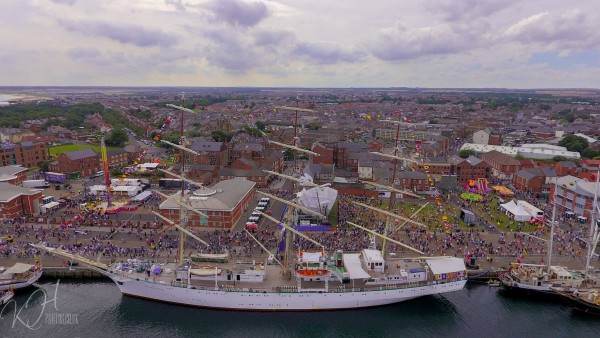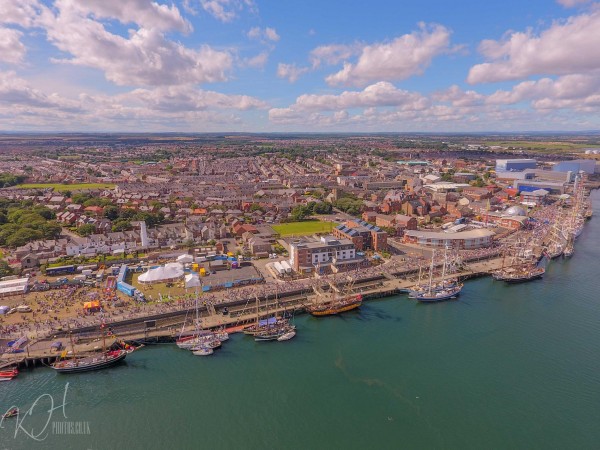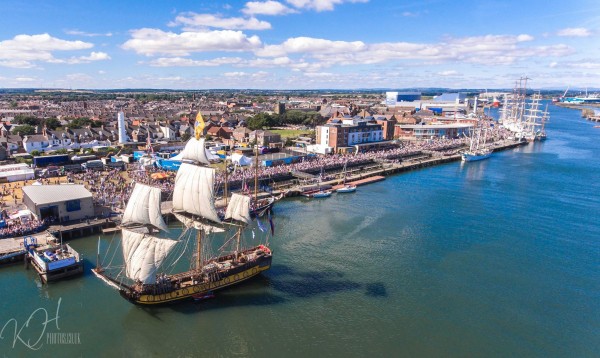 David Glass took these photographs from the daytime at the Quayside and in The Old Church at Headway Arts Paul Lamb gig at night:...