Welcome to the Community View section of the website. This area is dedicated to articles of interest, community information and local topics that are submitted by members of the public or guest writers. It is also the main section dedicated to the Youth Media Group Project.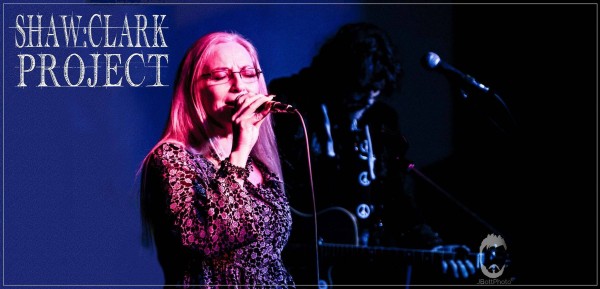 If you have ever been to a Buskers evening in Blyth or the surrounding towns & villages over the past few decades, you will have came across Pete Shaw strumming his stuff on stage at some point. He hosts and performs at several buskers evenings, combining his solo songs with some of his own renditions of classic guitarists. He joined together with singer Jacqui Clark to form the Shaw:Clark Project - who have been entertaining crowds over the past couple of years at various locations across the North-East.
The Shaw:Clark Project have been described as: "Quintessential English Folk/Rock"… "Acoustic Jefferson Airplane meets Fairport Convention"…."21st century Sonny & Cher" ….. "Roy Harper meets Stevie Nicks"... and even "Gordon Giltrap style guitar with harmony vocals and a slice of unpredictable madness!"

Pete Shaw and Jacqui Clark are an acoustic duo from Blyth, playing an eclectic mix of contemporary covers and original songs... Jacqui Clark is well-established on the folk scene and provides beautiful vocals and lots of bouncing about on stage. Pete Shaw is a singer songwriter and provides Guitars, Vocals and confusing asides apart from some amazing original songs they cover songs from The Beatles, Kate Bush, ELP, James Bay, Kate Rusby, Brian Protheroe, Jeff Beck & Imogen Heap, Neil Young, All About Eve, John Martyn, Gershwin, Fleetwood Mac, Jimi Hendrix, Kate Bush, The Eagles, and much, much more...

They recently hosted a CD Album launch at Tynemouth Surf Café where they received high praise from fans & newcomers alike. ……. "Broken Strings and Broken Hearts" is a beautifully timeless debut album, where lyrics and harmonies blend through technical (but not overstated) guitar to craft great songs. The production embellishes the natural sounds of these works from start to finish. This is one of those albums that you don't want to finish and wind up playing over and over. If you have the money for a couple of pints on you buy it. If you have the money for one catch them live. Either way you won't be disappointed. (Review RT Cornwall)

They also played a gig at The Three Horse Shoes on 16th April which I hear went down well.

Hopefully you will get plenty of opportunity to see them in live music venues in Blyth & the surrounding area over the forthcoming months and years.

Shaw:Clark Project Website: http://shawclarkproject.yolasite.com/
Video Clips: http://shawclarkproject.yolasite.com/videos-mp3s-etc.php
Facebook Page: https://www.facebook.com/shawclarkproject/?fref=ts&ref=br_tf
*Photo's supplied by Shaw:Clark Project*.....