Welcome to the Community View section of the website. This area is dedicated to articles of interest, community information and local topics that are submitted by members of the public or guest writers. It is also the main section dedicated to the Youth Media Group Project.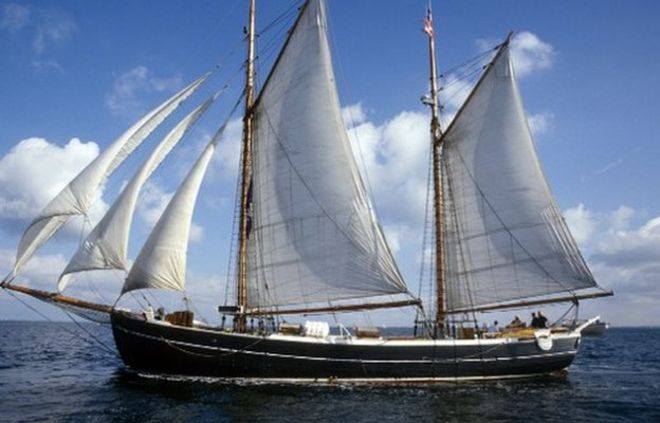 A Pop-up party is coming to Blyth Quayside for The Tall Ships 2016 Regatta on the August Bank Holiday weekend.
Situated at Blyth Quay, NE24 3PA, there will be a free party from 10am-10pm each day of the monumental Tall Ships event from the 26th-29th August in the building near the Blyth Lifeboat Station on Blyth's Quayside. .....Expect plenty of Bands, dancing, street food and beverages if you decide to join in at the 'Pop up Party' in the heart of Blyth Quayside.

With Music, street food & local Ales, Pimms & Prosseco - this could be an ideal place to soak up the atmosphere of one of the biggest events to ever come to the area. Open from 10am till 10pm they will be serving the finest local ales from The Wylam Brewery and amazing street food from The Fat Hippo Burger Bar, Zapatista Burrito Bar, Papa Ganoush Middle Eastern food & French treats from Monsieur Crepe to satisfy your taste buds throughout the event.

It is free entry so you can come and go as you please, enabling you to see the majestic Tall Ships along with watching great music of varied genres. There are several musicians of varying styles on during this party, including Reggae, Pop, Folk, Soul, Mod & Indie-Rock……The selection of bands and musicians playing live during the 4-day event include The Middens, Third Beat Drop, Dennis, The Pretty Weeds and Fickle Lily.

The Middens join the party on the Saturday afternoon, who are one of my & many local music fans favourite local band of recent years. They could be described as New Mod/Indie Rock with a nod to the likes of Small Faces, The Who, The Jam, Paul Weller, Arctic Monkeys & The Rifles. They are a brilliant young band from the North East who are ripping up the popularity charts and selling out venues all over, with a style that echoes 'new wave' bands from the late 70's with plenty of their own tunes and a few old favourites thrown in to most live sets.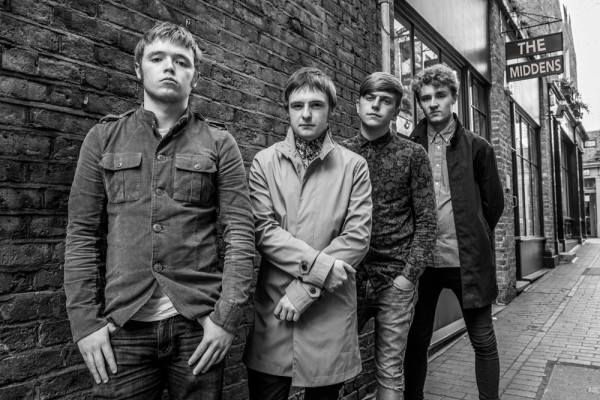 The talented lads are Aaron Duff on vocals/guitar, Paul Ellis on Guitar, Jamie Thompson on Bass & Jack Coe on drums. They have the style & swagger and the talent to back it up, having played Blyth and other local venues over the past few years, they are not to be missed if you are a fan of Mod/Indie-Rock music. The Middens are a really impressive high-energy live band who are very gifted with plenty of successful years ahead of them I am sure.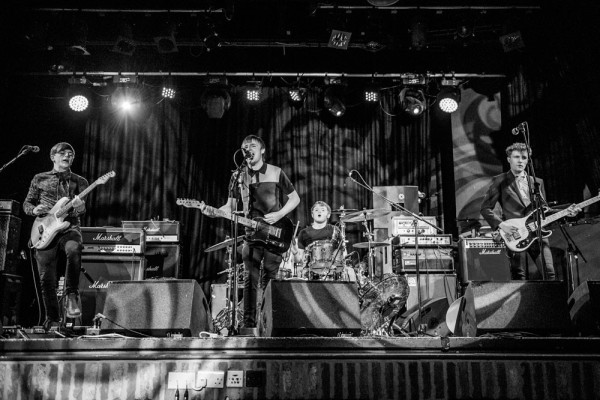 I managed to ask the singer Aaron a few questions about being asked to play this gig and what to expect from them……
Me: "It is great news to hear you are playing at The Tall Ships mega event at Blyth Quayside on August Bank Holiday weekend!....How much are you looking forward to entertaining a potentially very busy crowd in Blyth?"

Aaron: "We're really looking forward to it, we've heard that there's going to be a good crowd there so we'll be planning on a big performance, we just hope they like us!"
Me: "A lot of local music fans are already big fans of yourselves, but how would you describe your sound to anyone not familiar with you yet?"......

Aaron: "It's a difficult one really, I think it is for every band. We're a guitar band that draw influences from all sorts of music. Every song sounds different to me, I think we fit quite well into the Indie/Rock bracket just because that's a pretty wide genre. Everyone seems to hear different things in our music so I suppose you'd have to judge us for yourselves."
Me: "Will you be doing a mixture of your own tunes along with some covers?"....
Aaron. "We'll mainly be doing our own original stuff but we could throw a few covers in if the mood takes us."
Me: "Can we expect to see you at any other local venues in the near future?".....
Aaron: "Yeah here's a few local gigs.. May 29th - Porters Cafe, Tynemouth June 2nd, Head of Steam Newcastle on June 4th - Shielfield Festival, Berwick Upon Tweed on July 16th - Surf Café, Tynemouth on July 23rd - Woodhorn Lane festival, Ashington on Aug 13/14th & Harvest From The Deep festival in North Shields.

Me: "Are there any other thoughts on Blyth & the crowds you have previously played to here?"...
Aaron: "We really enjoying playing Blyth, there's always a good vibe and we always feel welcome. Vince Race has helped us out a lot, having us on at the Roxbury and at The Tavern, he works hard to push original music in the area so we're really appreciative of him for his support. Also Tony Eastlake at Guerilla PA, who we'll be working with at Tall Ships. If it wasn't for these people new musicians and bands would struggle even more to get out there and play live."

'Dennis' are a Folk/Brass/Soul band from Hetton-Le-Hole, a superbly talented set of songwriters in the grand northern tradition of Prefab Sprout, with a dash of Dexy's Midnight Runners .If you haven't seen them yet, here is your chance to dance to them playing on the Friday evening at the Quayside pop-up party.

'The Pretty Weeds' are a band that love to have a party, covering hits from the last four decades - they just love a good song, and defy anyone to stay on the sidelines. Get down on Sunday afternoon for a proper knees up and sing-along! With songs from Chuck Berry to Bruno Mars, including: The Pretenders, Blondie, Duffy, Corinne Bailey Rae, Caro Emerald, Alanis Morrisette, Republica, Wild Cherry, The Beatles, Stevie Wonder and The Jackson Five, you will hopefully be smiling & dancing in the August sunshine to these.

Do you know when you think you have heard a song so many times it loses its impact, and then a band do it so well and with so much fun and passion for the music that you absolutely fall in love with it again? …..That is what many have thought when they hear 'Third Beat Drop' who cover Bob Marley, Pink Floyd, The Specials and many more..It will be Reggae-time, so get readfy for a groove, boogie & sing-song to enjoy a fantastic Sunday night.

There will also be not one, not two, but THREE chances to rip up the venue with the fantastic Fickle Lily, who are Northumberland's favourite purveyors of your favourite floor-fillers….. it may be a rock song done Reggae-style, or a Pop song done in a deep South fusion style, but every time it Is done well and with an abundance of fun and superb musicianship. You can see them on the Friday afternoon, Saturday evening and Monday evening.

With over 100,000 visitors expected throughout the Bank Holiday Weekend, it is promising to be a superb showcase for Blyth and could be a perfect way to celebrate the end of Summer and be proud of our town. There will be several forms of entertainment and events on during the four days & nights, which will be highlighted in future articles including previews and live reviews.

Hopefully I'll see you down the front at The Quayside party from 10am Friday 26th August!