Welcome to the Community View section of the website. This area is dedicated to articles of interest, community information and local topics that are submitted by members of the public or guest writers. It is also the main section dedicated to the Youth Media Group Project.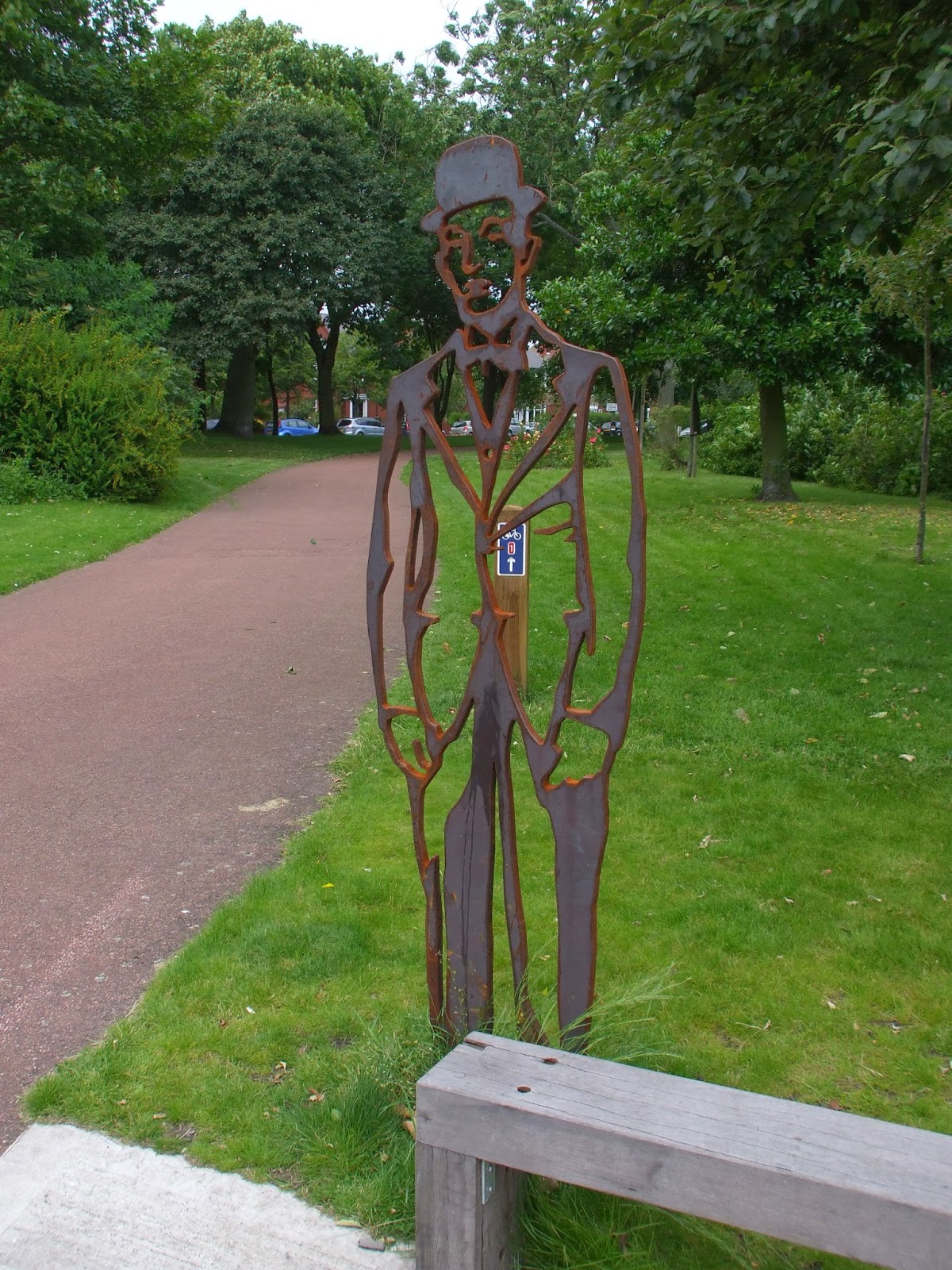 I discovered this letter from Stan Laurel, courtesy of Stewart at community station www.radionorthumberland.com, where he talks affectionately of his days in Blyth and the North East.
So... we all know of Stan Laurel and his connection to Blyth because we all voted to have a sculpture made in his image erected in Ridley Park?
But just in case you don't... Stan was the son of Arthur Jefferson who purchased the Blyth Theatre in the market place in the closing years of the 19th century.
Arthur Jefferson already had a bit of a celebrity status when he played the Blyth Theatre as an actor in 1895. The local newspaper reported on a performance he gave in that year, and most subsequent performances.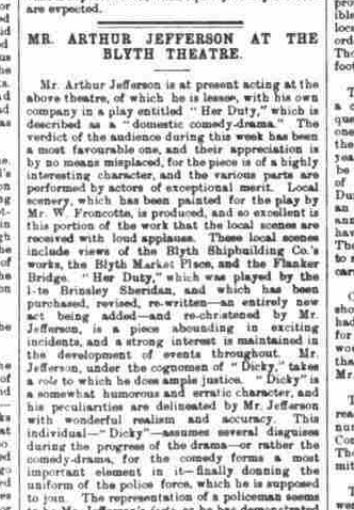 Morpeth Herald January 1895
He must have taken a shine to Blyth because he rebuilt the Theatre Royal in 1900 in a new location which is just opposite the bus station on what is now the Keel Row shopping mall. It was demolished in 1983.
He is frequently mentioned in the local press as taking a leading role in Blyth civic life. He was especially benevolent to the rowing club - hosting events at his theatre and donating trophies.
The young Stan Laurel (Arthur Stanley Jefferson) worked in the theatre as a call boy and then a bit player before moving on to worldwide stardom.