Welcome to the Community View section of the website. This area is dedicated to articles of interest, community information and local topics that are submitted by members of the public or guest writers. It is also the main section dedicated to the Youth Media Group Project.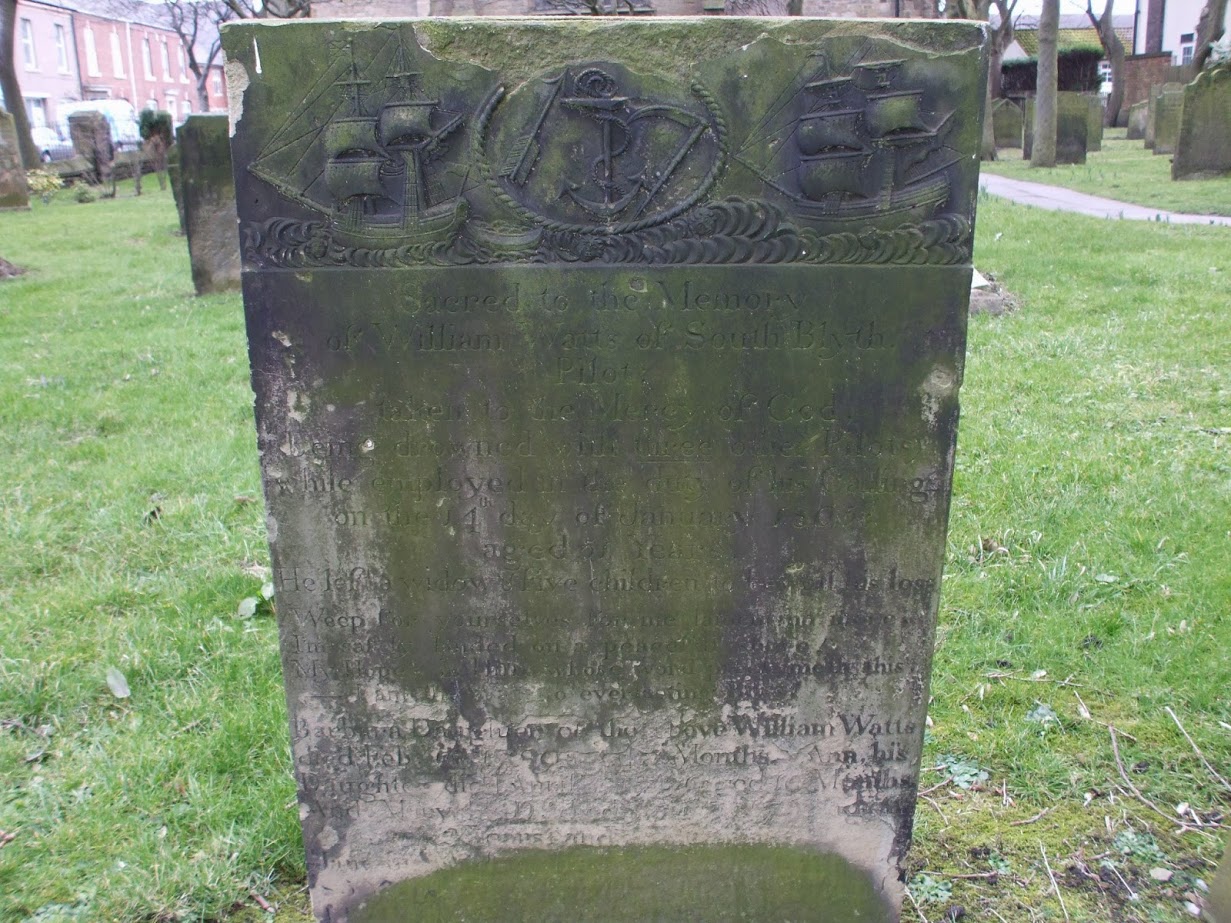 In St Cuthbert's churchyard is a gravestone "Sacred to the memory of William Watts of South Blyth, Pilot". It is quite an ornate and decorative stone and is now a listed structure. William died on the 14th January 1805. There was a number of incidents happened on the 14th January during the first decade of the 19th century. Wallace describes them:
"On the 14th of January, 1802, the fishing boats, when on the fishing ground, were overtaken by a storm, and in running for the harbour one of the boats was upset, and a man named Easterby drowned — he was the last male of an old Blyth family.
[Also] On the 14th of January, 1805, a- pilot-boat, when in the act of boarding the Medea, of Lynn, in the " bight," was upset, and the crew, William Watts, Robert Redford, John Hedley, and James Nicholson, were lost.
Again, on the 14th of January, 1808, the fishing boats were caught in a storm when fishing. One of the boats remaining to haul her lines was, when she did come away, was unable to reach the harbour; the wind was from the north-east, with a very large tide and heavy sea, when it was seen from the shore that the boat, with the utmost effort of the crew, could not gain the harbour."
For a long time afterwards January 14th was regarded as Blyth's unluckiest day and fishing vessels refused to leave the harbour.