On Friday September 17th, Festival goers will be heading to Craik Park at Morpeth Town F.C for one last summer swansong in the Indian Summer Sunshiiiiiiiiiiiiiiine. After the success of Into The Fields in Blyth in early August, the same organisers Vince Race and Andy Holden have put together another cracking line-up, including Happy Mondays legendary dancer BEZ who will be shaking his maracas and doing his freaky dancing on stage to some classic tunes. Tribute acts including Amy Winehouse, Queen, AC/DC, The Beatles, Fatboy Slim, The Prodigy, Foo Fighters, Oasis, The Stone Roses, Gerry Cinnamon, Elton John, Robbie Williams, Beyonce, Jess Glynne, and The Killers along with local talented bands including The Odels doing Northern Soul/Motown, Hip Hop Hooray, Corporal Bones, Plastic Glass, The Covasettes, Clippah, Skapones, Black Acid Mavericks, Pek & Wanley, The Lulas, Loaded – 90's band, The Breakfast Club – 80's band and Trevor from The Longsands – this is shaping up to be quite a weekend for music fans!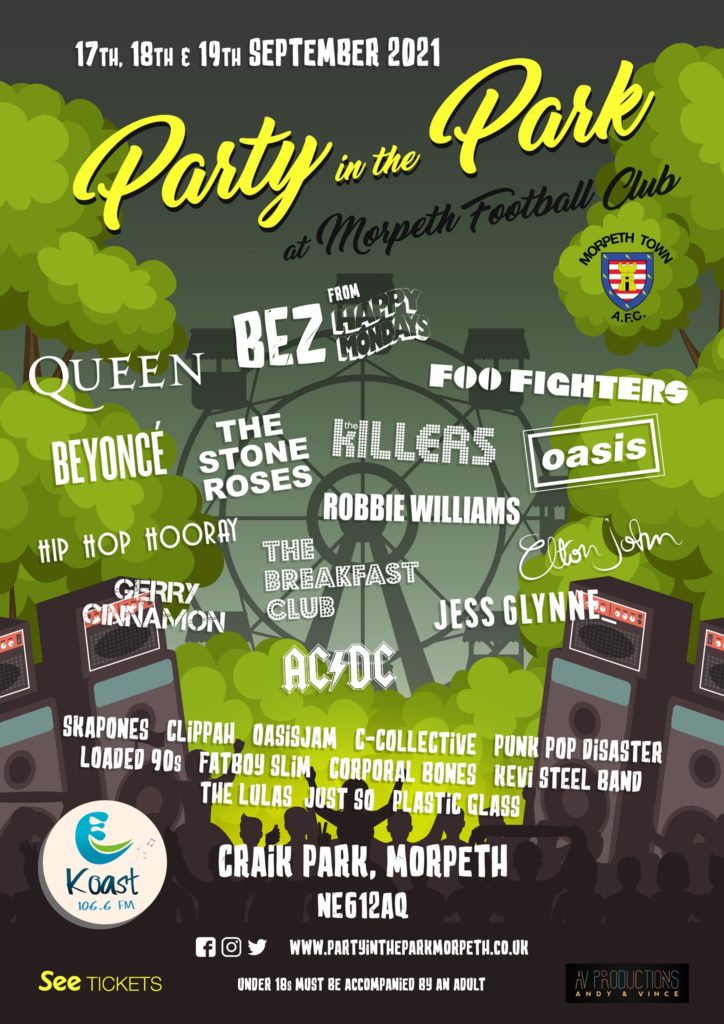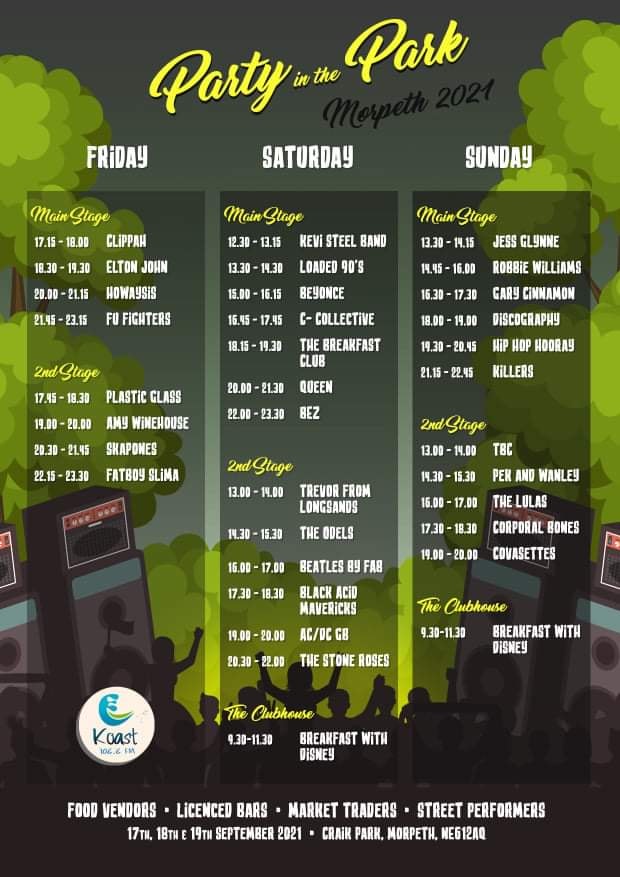 The FU FIGHTERS headline the Main Stage at 9.45pm Friday and they told me they are very much looking forward to playing the gig: "We're really pleased to be part of Party In The Park, it's a great event that's establishing itself in Northumberland as one of the great festivals up north for tribute bands. They're rare up here, so the fact we have Vince & Andy putting it on along with Into The Fields is mega! They deserve a huge thank you from everyone. We can't wait to hit the stage on the Friday night and blast out a monster set of Foo Fighters biggest songs for the awesome folk of Morpeth and surrounding areas. There's no better feeling than performing for a crowd of people, and there's always something a little extra special about doing it for people in the north. They love their music up here and it's a huge honour to be allowed to bring live music to them, particularly after the year or so we've all had. It's been brutal, and this doesn't only feel good for people who get to go to gigs again, it feels amazing for us to be playing live together again too!"
The Stone Roses tribute RESURRECTION headline the 2nd Stage at 8.30pm Saturday and they are hugely anticipating the weekend too…."We hope the crowd go mental (like they normally do down your way), we hope you're allowed to dance and enjoy yourselves and we hope the weather stays fine….We're buzzing to perform with such a great line-up!"
THE ODELS who are due to perform their great Motown and Northern Soul set on Saturday afternoon at 2.30pm told me "We are hoping that everyone has a great time with their friends and family…it will be just great for everyone to get together"
LOADED who perform an array of 90's hits at 1.30pm Saturday say: "We're just looking to have a great time on stage. Bring a bit of a party atmosphere and get people moving. It's an early slot so hopefully we'll set the bar high for the other acts to follow. Feedback from previous festivals has been overwhelmingly great. Where else are you gonna hear Fresh Prince, MC Hammer or Nirvana sang by Geri Halliwell? only on a Loaded show!"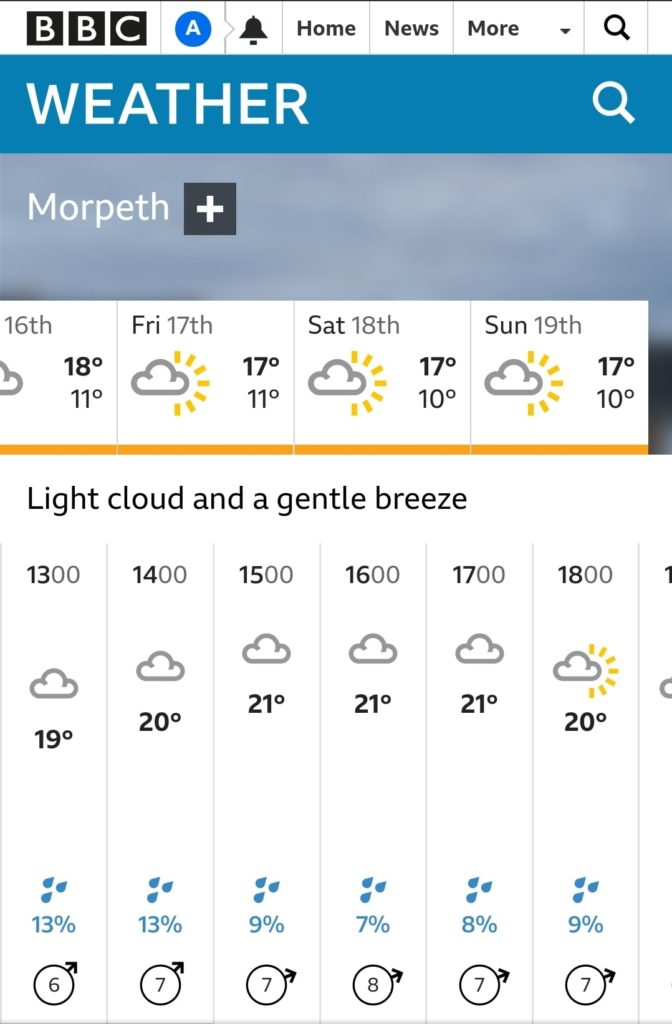 If you are wanting to soak up the friendly atmosphere one last time this year, join in the mass sing-alongs, dance to your hearts content and see like-minded music loving friends, then there are still some tickets available from the following SeeTickets link: https://www.seetickets.com/event/party-in-the-park-2021/morpeth-town-afc-craik-park-stadium/1414887
Party In The Park Website (with directions and site information): http://partyintheparkmorpeth.co.uk/
Party In The Park Facebook Group: https://www.facebook.com/groups/661985717642713
Party In The Park Facebook Event Page: https://www.facebook.com/partyintheparkmorpeth
SEE YOU DOWN THE FRONT AND IN THE FIELDS SOAKING UP THE SUNSHIIIIIIINE!!!!