ICCQ (Improving Croft and Cowpen Quay) mini site
Welcome to the ICCQ (Improving Croft and Cowpen Quay) section of the site. This area is dedicated to a local resident led charity that continues the work of the Neighbourhood Management Pathfinder Initiative for the Croft ward of Blyth. We are a partnership, involving local residents from the area with a range of local organisations aiming to improve the local neighbourhood and keep it a safe and pleasant place to live.
You can download our latest PDF Bulletin sent out to residents here - ICCQ Bulletin APRIL 2016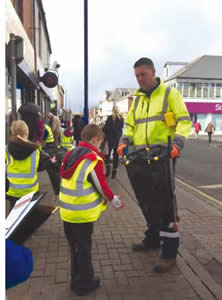 Croft area lies around the town centre, the streets near Morrisons and the area behind Blyth Library as well as North Farm Estate. There are nearly 5000 people living in our ward and the average age of our residents is 41 years old.
In recent surveys residents said that 74% of people were satisfied with their area and 6% said they were very dissatisfied. Local people liked their library and the services for recycling. They didn't like the levels of antisocial behaviour and crime and the traffic around the neighbourhood. They'd like to see shopping and the town centre get better as well as less rubbish and flytipping in the area.
Croft has a community centre – the Buffalo Centre – and a Sure Start Centre as well as youth organisations – SILX and Barnados at the Point.
ICCQ has space in Blyth Library. Blyth Community and Voluntary Action (CVA), which supports local community and charitable organisations, is in Beaconsfield Street.