Johnny Hates Jazz... but loves Bedlington
13 July 2016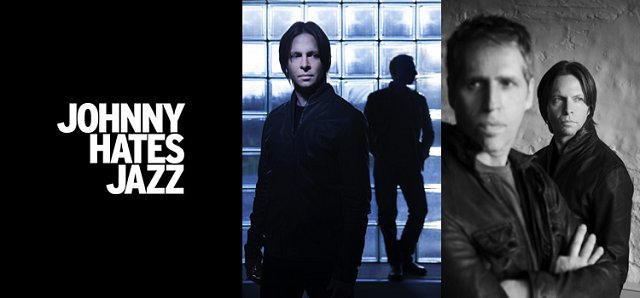 Ahead of topping the bill at 'Northumberland Live at Bedlington' this coming Saturday (16th July), lead singer of Johnny Hates Jazz, Clark Datchler has sent a message to North-East music fans from the other side of the world.
Clark Datchler recorded his greeting in the departure lounge of Buenos Aires Airport in Argentina ahead of boarding a flight back to the UK...to perform at Northumberland Live at Bedlington.
From Buenos Aires to Bedlington....Clark will be flying over 7,000 miles to sing his chart-topping hits to the adoring crowd of Eighties music fans in Northumberland.
Northumberland Live at Bedlington is a free festival being staged at Gallagher Park and is supported by Northumberland County Council and BBC Newcastle 95.4FM Digital.
Johnny Hates Jazz will be joined on the bill of Northumberland Live at Bedlington are 80s heroes and salsa kings, Modern Romance.
The free festival is also the opportunity for local bands and musicians to showcase their music to a live audience. Also performing at Northumberland Live at Bedlington are The Odd Bunch (Bedlington); Alistair James (Middlesbrough); The Sleeze Sisters (Bedlington); Anth Purdy (Blyth); Edenthorn (Durham); Channy Thompson (Newcastle), and The Voluntears (Newcastle).
There will be a selection of family entertainment, sporting showcases, fun fair rides and things to do from street theatre through to locally sourced arts, crafts and food stalls. Also local charity, Leading Link, will be hosting the finals of Northumberland's Got Talent!
[Please note - even though the festival is free to enter, people will have to pay for items like the fair ground rides, food and refreshments].
Northumberland Live at Bedlington will be staged on Saturday July 16th from 11am until 9pm and is FREE!
For further information about the event including transport, parking facilities and stage times please visit the event's Facebook page www.facebook.com/NorthumberlandliveBedlington16 or on Twitter @NlandLiveFest.
Modern Romance will be taking to the stage at 6:45pm followed by Johnny Hates Jazz at 8pm with the local bands, musicians and singers performing from 11:30am.
The organisers advise people to wear clothes and footwear best suited to the weather on the day of the event.