Young People CinemaSports Film Challenge
24 September 2013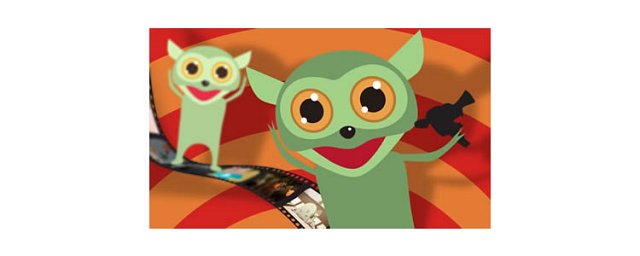 Over 100 children and young people from schools in Northumberland will be taking up a unique global film challenge in October working with filmmakers from Kids for Kids UK, a County Durham-based children and young people's filmmaking development organisation. As an initiative organised by Northumberland Arts Development.
Using video cameras, mobile phones and IPads groups of Year 6, Year 7 and Year 8 children and young people will be supported in the production of a series of 2 minute short films created in a one day workshop programme. Each film will be required to contain 3 secret ingredients announced to students on the morning they make their movie. The schools will be competing against teams of young people from around the world including Taiwan, Spain, South Korea, Greece and the USA with the Mill Valley Festival in California playing host for the main event.
Alongside a global online film screening the young people from Northumberland will also get to see their masterpieces on the big screen at Vue Cinema Cramlington on Friday 18th October where prizes will be announced in various categories including Best Concept, Best Camerawork, Best Editing and Best Teamwork.KFK UK founder and director, Helen Ward, says: "We love participating in Cinemasports as it is such an exciting way for young people to make short films and then share with their peers around the world. I am always amazed by the ideas that the kids come up with and am really looking forward to seeing the results of our Northumberland Cinemasports event."
Cinemasports Founder and director, Jin Joo, says:"Northumberland students will be able to show the world where they're from through the stories they tell in their movies. They can share a creative challenge, to make a movie quickly, with teams from Asia, North America, and Europe. The movies and experience will bring us all closer together despite our physical distance."
Joanne Burke, Northumberland Arts Development, says:This is such a fun and exciting project that encourages young people to creatively use professional and everyday technology to make short films and share them with not only their class mates but the world. To be connected to the global Cinemasport initiative and have the students preview in the new VUE cinema at Cramlington is another fantastic way to highlight the possibilities of filmmaking as a career.
For more information contact:
Joanne Burke, Arts Development Officer 01670 622210 or email jburke@bval.co.uk
Or Helen on 01388 765002 or email info@kidsforkidsuk.org