Winter/Spring Season - The Phoenix Theatre
26 January 2015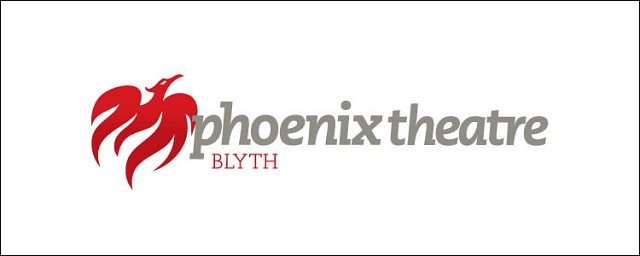 2015 is our 50th anniversary year of entertaining the good people of North East England with the line-up for our new season providing a wonderful programme for audiences to enjoy.
Not only do we have the very best in theatre, music, drama, sport & leisure and comedy…but we are also introducing, the 'Sunday Cinema'. Where three top Hollywood movies will be shown one Sunday-a-month.
The Phoenix Theatre, Blyth is supported by Northumberland County Council.
Season Highlights:
Original Work: The Phoenix Theatre, Blyth production 'Weekend Breaks' / February 25-28th
Music: Legends is a series of top quality tribute acts performing the songs of Dolly Parton ('The Dolly Parton Story' - February 7th); The Eagles ('Talon – The Acoustic Collection' / February 14th); Eric Clapton ('Classic Clapton' - March 20th); Neil Diamond ('Hello Again' – March 27th); Legends of Motown ('Baby I Need Your Lovin' – April 4th) and Queen ('The Bohemians' - April 18th)
Also… Steve Brookstein – the first ever winner of The X-Factor / April 11th
Comedy: NE comic, Alun Cochrane (guest on BBC 2's Mock of the Week) / Feb 15th
Comedy legend, Bobby Pattinson / March 7th
Sport: LDN Wrestling as part of their 10th anniversary national tour / January 31st
The Phoenix Theatre, Blyth is situated in the heart of Northumberland with the community theatre showing amateur and professional performances. The Theatre also looks to nurture and inspire the next talented crop of actors in the region with The Young Phoenix. This aspect of the Company ideally represents the crucial community ties.
The Theatre has a great deal to offer both the public and local businesses as people can become 'Friends of The Phoenix Theatre, Blyth' and even hire the space for events.
Also coming up in 2015 will be Cheryl Baker, Mike Nolan and Jay Aston formerly of BUCKS FIZZ (May 8th …just in time for Eurovision); back by public demand BLAKE (June 6-7th); JOE LONGTHORNE (July 11th) and psychic medium COLIN FRY (July 24th).
This exciting programme nicely prepares audiences for the Theatre's big summer extravaganza Sunset Boulevard (29th June – 4th July).
For further details about the winter and spring season at The Phoenix Theatre, Blyth please visit www.thephoenixtheatre.org.uk
The Phoenix Theatre, Blyth is a community theatre for the people of Blyth and surrounding areas…we'll support you, if you support us!