The Flying Scotsman Visiting Blyth
10 June 2016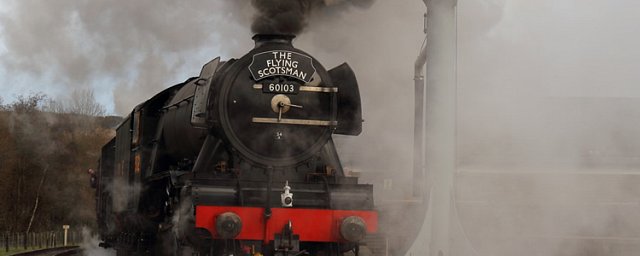 On Saturday June 11th, the famous steam locomotive engine will be passing through our town, on the Blyth & Tyne line as part of its 'Tynesider' journey. Starting in Cleethorpes and heading up to Morpeth, the train will pass through Newsham at a reported time of around 13:00 but the official times are not released until the day it travels.
The "Flying Scotsman" train service has been running from Edinburgh to London since 1862. The train itself was build in Doncaster in 1923. It was a record breaker of its time in 1934 when on a special test run, clocked a speed of 100mph, the first locomotive in the UK to do so.
In recent times, the Flying Scotsman has undergone a £4.2 million refurbishment as it makes a return to the UK mainlines. Be sure to catch a glimpse of the fine engine this weekend, it's also expected to make the same return journey later in the afternoon, if you miss the first opportunity.