Socialite and new roving reporter joins Blyth Media Team
18 March 2016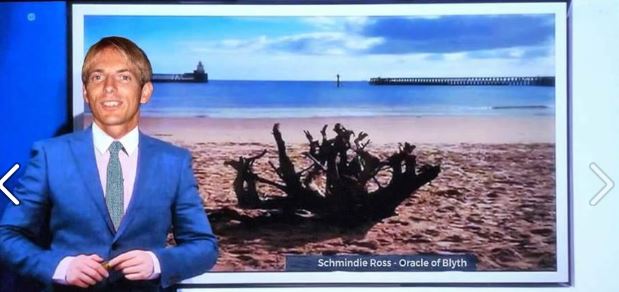 We are pleased to announce that a new member has joined the Blyth Media Group on BlythTown.net as a guest writer to keep you up to speed on the comings and goings in Blyth. Ross is well known in the town as an attendee at most gigs and events with close ties to hundreds of bands in the area. Recently he's taken a keen interest in photography with a number of these being published on TV.

A recent letter to the local paper proves that yet again there's a wealth of talent just waiting to get started in our town. Not to mention passion for the area.
We're looking forward to seeing more like this over the coming weeks.
"I'd like to praise the staff & promoter involved with putting on an excellent standard & range of bands at The Tavern Pub in Blyth, with 2 brilliant young North-East bands impressing the busy crowds over the past weekend. ''The Middens'' & ''Velvoir'' are a must-see & they had the crowded pub begging for more. The talent they possess deserves to be recognised by a big Record Label. .....There are also some very good cover bands (The Stone Roses, Happy Mondays, Oasis, The Who, The Beatles) along with Mark Morriss from The Bluetones, Tom Hingley from the Inspiral Carpets, Nigel the singer from Dodgy & the excellent Paul Lamb & The King Snakes coming in the next few months. If you like live music with a good atmosphere in an intimate setting, then I highly recommend checking out this local Blyth venue.
There is also another 'Northumberland Live' event returning to Blyth Beach in the Summer, which was a great day last year. On Saturday, June 25th the day-long Music festival will be staged on the grassed area between the Beach-Huts and the Car-park, with 'Scouting For Girls' being recently confirmed as a headliner. Add to that the monumental Tall Ships Regatta 3-day event coming to Blyth Harbour on August Bank-Holiday weekend (26th-29th), this summer is shaping up to be a corker for the people of Blyth & any visitors from surrounding towns." - Ross Teasdale

Keep an eye out for Ross' posts in the Community View section of our site where he'll be a regular alongside local historian Alan Fryer. If anyone else wants to join a growing team, whether an individual or a community group - we're here to help.

This job just keeps getting better.
Steve