SENRUG - Ashington, Blyth & Tyne Line
04 February 2016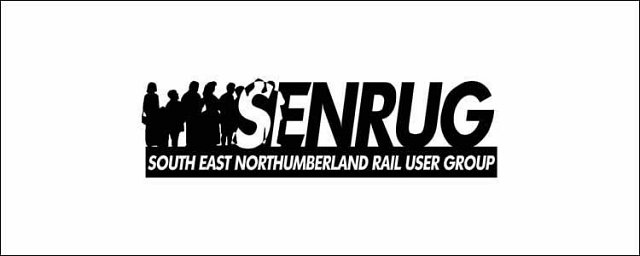 Campaigners for better rail services in South East Northumberland are holding a meeting tonight at Ashington Criket Club. Its an opportunity to hear more about who SENRUG are and what they do.
Thursday 4th February 2016
Community Meeting - Ashington
18:00 Ashington Cricket Club
SENRUG chair Dennis Fancett said: "Some people think we are a Morpeth centric group, or that our only focus is getting the Ashington Blyth & Tyne line re-opened.
"But in fact we are pursuing a number of campaigns and are keen to attract support from all over south east Northumberland."
"The more people we speak for, the louder our voice is heard."
"This meeting is a chance to explain what we do, answer questions about our campaigns and listen to comments and suggestions."
"For instance, we also campaign for better services at locations such as Pegswood and Widdrington, significant improvements at Cramlington, more intercity services at Morpeth, proper bus/rail integration at all appropriate stations, and once the main trunk of the Ashington Blyth & Tyne Line is re-opened, we want to see further extensions to include locations such as Blyth, Newbiggin and Choppington. We have already been successful in a number of our campaigns so far, but there is much more to do and we need to keep the pressure up."