Northumberland Live in Blyth
05 May 2019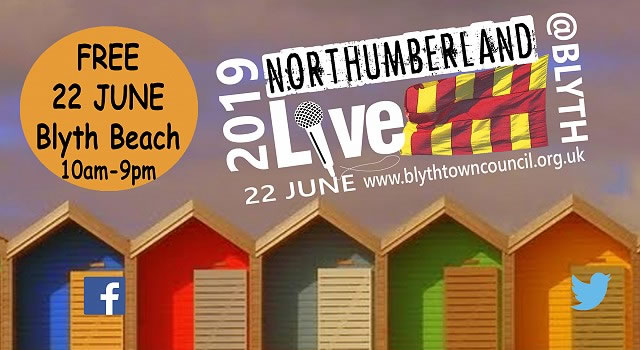 22nd June - Northumberland Live @ Blyth
The headliner annoucement for Northumberland Live 2019 is here!
Headlining the festival are the PIGEON DETECTIVES and ANDY BENNETT (Ocean Colour Scene). Also performing at this year's event include SPACE (best known for their hit 'Female Of The Species') & teenage idol CHLOE ROSE.
This event is free and funded by Blyth Town Council.
Starting at 10am and finishing at 9pm everyone is welcome to what is now an annual event next to Blyth Beach.
How to get here:
You can use http://jplanner.travelinenortheast.info to find the best way to travel using public transport.