New Cinema Set To Bring A Taste Of Hollywood To Blyth
19 December 2014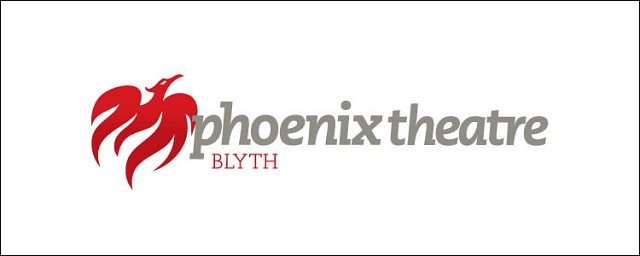 In January 2015 an extra special taste of Hollywood will be brought to Blyth in Northumberland, when The Phoenix Theatre, Blyth transforms into a cinema venue – showing all of the top blockbuster movies.
The Phoenix Theatre, Blyth – which celebrates its 50th anniversary next year – looks set to bring an exciting cinema experience for people, young and old to enjoy. This announcement comes a decade after Blyth's last cinema, The Wallew, closed its doors for the final time.
One Sunday, every month will have three of the latest big-name titles hitting the silver screen – showcasing films that aim to appeal to a wide variety of tastes from family fun to action and from special effects to romance.
The Sunday Cinema will provide film lovers with a 'closer to home' option to the more city centric multiplexes.
The Phoenix Theatre, Blyth is supported by Northumberland County Council.
---
The Sunday Cinema will show the following titles in the New Year:
Sunday 18th January
Paddington (PG) / 2pm
The Hobbit: Battle of the Five Armies (12A) / 4pm
The Imitation Game (12A) / 7pm
Sunday 8th February
Night at the Museum 3 (PG) / 2pm
Disney's Into the Woods (PG) / 4pm
The Theory of Everything (12A) / 7pm
Sunday 22nd March
Disney's Big Hero 6 (U) / 2pm
The Second Best Exotic Marigold Hotel (12A) / 4pm
50 Shades of Grey (18) / 7pm
---
The Sunday Cinema is being announced at an exciting time for The Phoenix Theatre, Blyth after the venue posted record-breaking panto sales for 'Sleeping Beauty' that saw over 3,650 tickets being sold for 12 public performances.
Richie Ross, Theatre Manager of The Phoenix Theatre, Blyth said: "The Sunday Cinema promises to be a wonderful opportunity for the people of Northumberland and the surrounding regions – to sit down and enjoy a host of top film titles.
"This is ideal for those film buffs who can't travel the distance into central Newcastle or the other big multiplexes to watch the latest releases. This way The Phoenix Theatre is bringing Hollywood to your door step. So get ready to arm yourself with plenty of sweets, ice cream and popcorn as we look to cater for all of your film needs."
Richie concludes: "We are proud of the theatre company as it continues to reach out to new audiences and to provide a much needed community experience. In these times of austerity theatre companies are trying to come up with new ways of keeping their regular patrons happy and at the same time trying to attract new visitors. Our latest entertaining theatre programme combined with the cinema line-up should make The Phoenix Theatre, Blyth a place to come and enjoy the arts and culture."
The Sunday Cinema opens its doors for the first time on Sunday 18th January with tickets competitively priced at £7 for Adults and £5 for Children (with a special fee of £5 for Friends / Members of the Theatre). Tickets can also be bought at The Phoenix Theatre, Blyth box office - Monday to Friday from 10am until 12.30pm and on Saturday's from 10am until 2pm. Alternatively people can call (01670) 367 228 or book online via www.thephoenixtheatre.org.uk
These are the same contact details for people interested in learning more at The Phoenix Theatre, Blyth's winter/spring 2015 programme.
The Phoenix Theatre, Blyth can also be hired out by local businesses, community organisations, creative groups and individuals for a wide selection of avenues.
Lights, camera, action!