Neil Buchanan brings Art to Blyth!
25 July 2012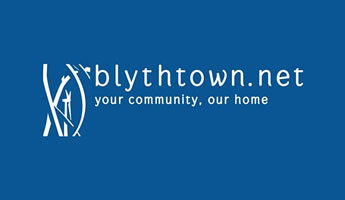 I reminisce back to the days in the 90's, getting in from school and switching on the TV to watch my favorite shows that included ITV's Art Attack. I can also remember playing sports games in the neighbourhood and rounder's on the beach when I was younger. As well as conjuring up a slight feeling of nostalgia, I was delighted to discover artworks from Neil Buchanan from Art Attack on display in the window at Frameworks of Blyth! Frameworks is well known in Blyth for its magnificent bits and pieces of decorative form all kinds of art and craft finds, picture framing and nice Cafe.
I enjoy seeing how other artists take a subject and interpret it with their own style or unique twist. There is a simplicity and innocence in the playful 'Neil Buchanan's Back Street Games'. This is refreshing to have on our very own doorstep; so let your imagination run wild and head down to Frameworks to check out the window transformation, collection of cute character paintings and their back yard sport games, crates, dustbins and all this summer at Frameworks, Bridge Street in Blyth.
Works include:
"Didn't Wanna Win Anyway", "On Your Marks, Get Set ... CHEAT!", "The High Jump Bunk", "The Hurtles", and "The Mad Dash".
Thank you to Angela Cosimini, owner of Frameworks for letting us take photographs of the shop window display.