Local construction site to Open Doors to public
18 October 2012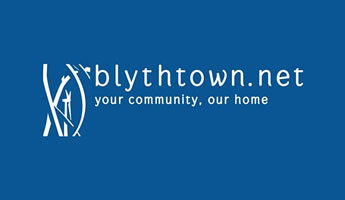 Open Doors Weekend 9th-10th November at the National Renewable Energy Centre, Blyth
Residents in Blyth are being offered an exclusive opportunity to have a look behind the scenes at one of the area's most exciting building sites.
Shepherd Construction, currently the main contractor building the new facilities for the National Renewable Energy Centre (Narec) is participating in an Open Doors Weekend, a pilot project from the construction industry which invites members of the public from across the UK the chance to visit a construction site in their area.
On the 9th and 10th of November Shepherd Construction will open the doors to the new facilities that are being built at Narec. The 9th November is an opportunity for local schools and business networks to view the facilities and the 10th November is for local residents, giving them the chance to take a tour of the site, learn more about the project and Narec, its developments and the world of construction. The new facilities are unique and world-leading, enabling Narec to remain at the forefront of the testing of offshore renewable energy technologies.
Open Doors is an industry initiative to present construction in an engaging and interesting way and showcase the dynamic, exciting career opportunities that construction has to offer. The project will also demonstrate the importance of construction to both the national and regional economies.
The Open Doors scheme is being trialled across the country and is the result of a partnership of four leading industry bodies, UK Construction Group (UKCG), CITB-ConstructionSkills, The Considerate Constructors Scheme and the Chartered Institute of Building (CIOB).
Shepherd Construction is one of over 23 employers taking part in Open Doors on 75 sites across England, Scotland and Wales.
Speaking on behalf of the Open Doors Partnership, Steve Housden, sector strategy manager, CITB-ConstructionSkills said: "Construction is undergoing rapid change and needs to develop a skilled workforce to meet these challenges it faces. Nowadays construction is more about careers than jobs and the expected increase in demand for management roles in the next few years means that we need quality talent entering the industry now to fill these future positions.
"'Open Doors' is a unique opportunity for the industry to display the complexity and scope of modern construction projects and give people a taste of what it's really like to work in the industry. Places will be limited so I'd encourage anyone interested to go on the website and register to secure their place to avoid disappointment."
Phil Greer, managing director of Shepherd Construction added: "We're delighted to participate in this important initiative that will enable us to demonstrate the variety of roles that are on offer within construction and the great sense of satisfaction we get from delivering buildings that benefit local communities and the business sector for years to come."