£100,000 Investment in Blyth Business Centre Refurbishment
18 February 2014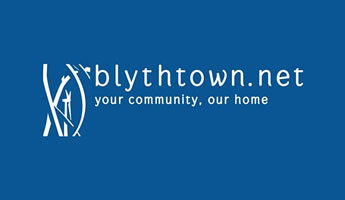 A disused school in Blyth, Northumberland, is being transformed into a community hub to boost local businesses and create jobs.
The former St Andrew's RC First School had stood empty for nearly a year and has been given a new lease of life after a £100,000 cash injection was provided by local company Phoenix Taxis. The building, located on Albion Way in Blyth, has seen the creation of space for four new enterprises and 10 jobs. It is anticipated when the centre is fully operational a further 30 jobs will be created.
Phoenix Taxis is located next door to the newly named Albion Activity Centre and provided the investment as part of its Corporate Social Responsibility (CSR) strategy.
Phoenix Taxi managing director, Alex Hurst, said: "This is not just an investment in bricks and mortar it is an investment in our community and local enterprise. The site has potential for further development to incorporate more businesses and is geared for firms that promote a healthy and positive lifestyle.
The refurbishment project started in September 2013 and is expected to be complete in April 2014 where a grand opening for the whole centre will take place..
The centre, which is an acre and a half in size, is home to four new businesses including What a Hoot day nursery.
Patsy Millen, director and manager of What a Hoot day nursery, said: "We are so excited to be opening the first phase of our brand new day nursery next month and have already had a lot of interest from parents in the area. The nursery is the first of its kind in Blyth with a capacity to accommodate 100 children aged from birth up to eight years, and has already created four jobs with a further 30 in the pipeline."
The other businesses located in the centre are a dance studio, karate club and a catering company.
Storm studios is a modern forward-thinking community dance and fitness centre offering affordable dance and fitness classes for all ages from toddlers to pensioners.Hi Energy Martial Arts Academy provides professional classes in karate and kickboxing.
Eliza Jayne catering offers healthy, homemade cooking for any occasion including cooking parties, buffets and corporate events.