First Giant Wind turbine installed on Blyth Harbour
24 August 2012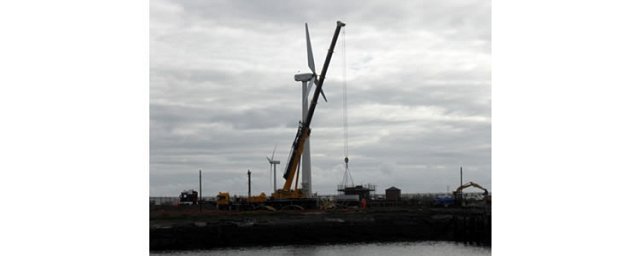 The first of the seven massive wind turbines, replacing the existing nine on Blyth Harbour has been completed.
At around 120 metres in height from bottom to tip of the blade, they are three times taller than the existing models.
Due to huge improvements in Wind Farm technology in recent years, the new turbine is expected to produce more electricity than all nine of the old ones combined.
German wind turbine manufacturer REpower was chosen by owner Hainsford Energy Wansbeck Blyth Harbour Ltd to carry out the upgrade.
Once completed the project will have up to 23.8MW capacity, enough to power over 8,000 homes.