Fergusons of Blyth Announced as Primary Sponsor
04 December 2015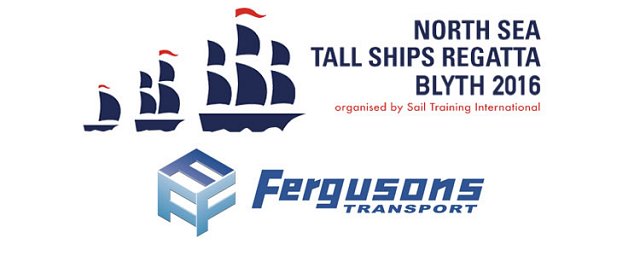 With the lead up to next summer's Regatta counting down, the event organisers have announced that Ferguson's of Blyth will be the key sponsor for the event, which is expected to bring in 100's of thousands of spectators and visitors.
The Port of Blyth will be hosting the start point of the Regatta between the North East coast and Gothenburg in Sweden over the August Bank Holiday weekend, from the 26th to 29th.
Current chairman of Fergusons, Alan Ferguson: "We are very pleased to be sponsoring such a major event in Blyth given our long association with the town and the port. We are celebrating our 90th anniversary in 2016 so this is an opportunity we couldn't afford to miss. Blyth is going to be an amazing place to be in and visit when the Tall Ships come to the port in August next year."
Martin Lawlor, Port of Blyth Chief Executive said: "We are delighted to have Fergusons Transport on board as main sponsor which is very appropriate given their links to Blyth.
"The event is clearly gathering pace and with a large number of vessels already signed up we are confident it is going to be a fantastic event for sponsors and visitors alike."
10 ships have already registered up to the event, with 4 different classes being listed
CLASS A
LORD NELSON - UK
MORGENSTER - NETHERLANDS
OOSTERSCHELDE - NETHERLANDS
THALASSA - NETHERLANDS
CLASS B
MAYBE - UK
JOHANN SMIDT - GERMANY
BRABANDER - LITHUANIA
CLASS C
BLACK DIAMOND OF DURHAM - UK
CLASS D
POLITECHNIKA - POLAND
TOMIDI - BELGIUM

The first of the ships are expected to be arriving at the port on Wednesday 24th August.
Coun Grant Davey, Northumberland County Council leader said: "Fergusons Transport is a Northumberland business built on the hard work of its family and staff over generations and we are delighted that they are extending their links with Blyth by becoming the Regatta's principal sponsor."