Ever Fancied being a Wrestling Ring Announcer...
31 January 2015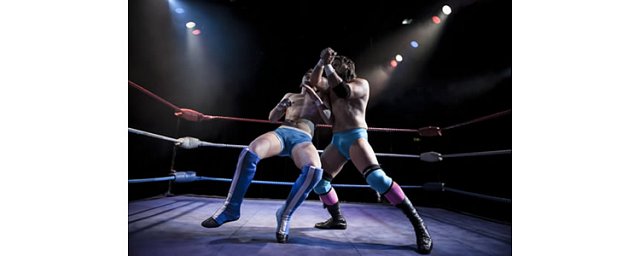 This month, The Phoenix Theatre, Blyth in association with LDN Wrestling would like to offer one lucky North East wrestling fan the ultimate wrestling experience. On Saturday January 31st, LDN Wrestling will be bringing its 10th anniversary national tour to Blyth in Northumberland; and as part of the celebrations a unique 'wrestling package' is up for grabs. Have you ever wanted to see backstage before 'fight night', ring the first match bell in the build up to the opening bout during the electric atmosphere or to help the ring announcer welcome some of the warriors into the wrestling arena?
If this sounds like a dream come true then all you need to do is enter our simple competition (details listed at the end of this press release). On Saturday January 31st some of the best high-impact wrestling action will be coming to Northumberland as the superstars of LDN Wrestling are set to rumble through The Phoenix Theatre, Blyth and literally bring the house down! In attendance and challenging for pride and honour will be a collection of the UK's top grapplers, including LDN British Champion Alan Lee Travis and the mysterious Dark Lord.
LDN has become synonymous with putting on explosive live events, perfectly blending the glitz and glamour of American sports entertainment with traditional British wrestling - to create a modern approach to wrestling. It's always a great night out for people of all ages - from children to grandparents - LDN shows have something for everyone. "It's always an honour to defend my LDN title in front of our great fans," says Alan Lee Travis, aged 28, who is one of the hottest British wrestling prospects in years. He adds: "I'm looking forward to getting to Blyth and giving them a match to remember."
Dark Lord, the self-professed sadistic, violent man of mystery, is considerably less humble: "I've wrestled all around the world and came to LDN because I've heard this is where the real competition is! "Forget about beating me; as there's nobody who can even last five minutes in the ring with me and it's going to be no different at The Phoenix Theatre, Blyth. If my opponent has any brains, he won't even turn up..."
The event will feature thrilling, hard-hitting bouts including high-flying Andy O Sullivan, rugged brawler JD Knight, as well as a very special guest appearance by British wrestling legend Dave Walker.
Tickets for the 31st January showcase are priced at £12 /£10 (concession) and £40 set ticket for a family of 4 people. Tickets are on sale from The Phoenix Theatre, Blyth box office or online at www.thephoenixtheatre.org.uk People can also book by calling 01670 367 228. If people would like to buy their tickets in person then the box office is open Monday to Friday, 10am until 12.30pm and on Saturday from 10am until 2pm.
The entertainment starts at 7.30pm and the show will run for approximately 2-hours with the opportunity for a meet and greet with the wrestlers after the show…ideal photo opportunities for all fight fans! LDN Wrestling represents both the present and future of UK wrestling and during its 10th anniversary tour the shows will entertain tens of thousands of energetic wrestling fans up and down the country.
For further information about LDN please visit www.LDNwrestling.com