Carnival comes to Blyth
17 August 2017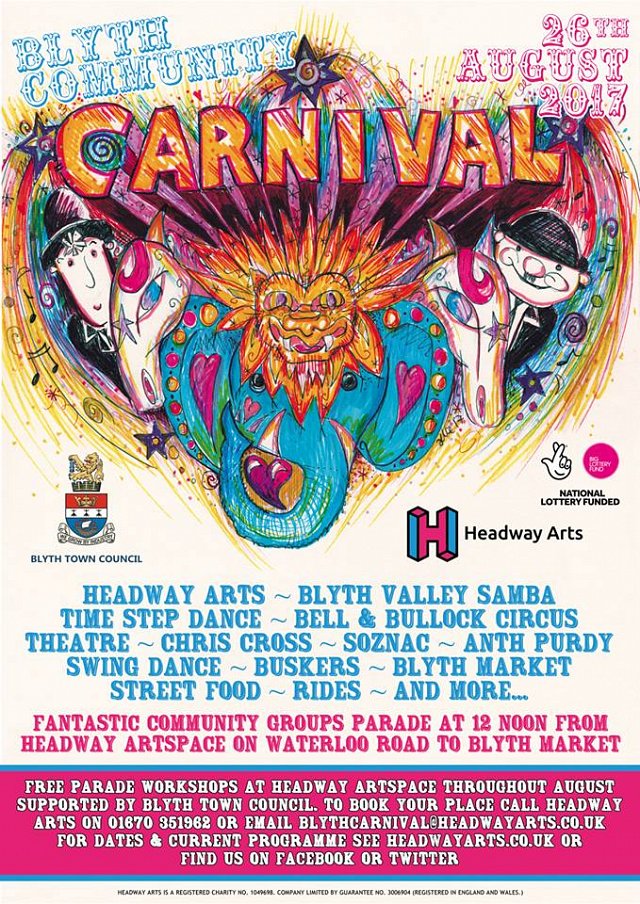 Blyth Carnival returns to Blyth on Saturday 26th August with a fantastic live afternoon of entertainment for all the family.
Brought together by Headway Arts and supported by Blyth Town Council, the carnival kicks off at 12 Noon with a parade from Headway Artspace along Waterloo Road and into Blyth Market.
Featuring Time Step Dance, Bell & Bullock Circus, local singer Anth Purdy, Blyth Valley Samba group and many more we're hoping the weather stays fine as the Headway team kick start off the bank holiday weekend with a bang.