Blyth Spartans 2-1 Salford City
27 January 2016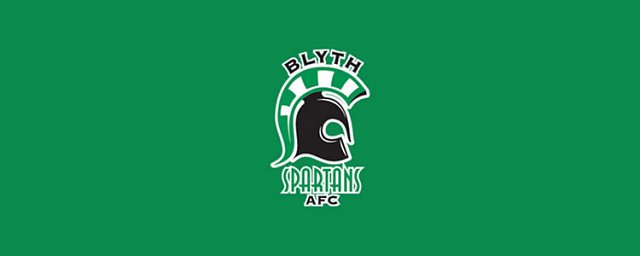 Blyth Spartans 2-1 Salford City - 26th January 2016
A battle for the title took place last night at Croft Park, with the Spartans coming out victorious after a 2-1 win over Manchester based Salford City. The game got off to a flyer, big tackles, heavy pressure placed onto the visitors by Blyth and after 4 minutes of play, a penalty awarded to Spartans after a clumsy tackle on Arran Wearmouth, Damon Mullen tucked it away from 12 yards. Minutes later Salford would catch Blyth on the counter attack and miss a glorious chance to equalise.
Horrendous winds played havoc for both sets of players, with it directly affecting the way the game was to be played. Robbie Dale attempted to take advantage of the winds as floated in a free kick from 45 yards, which very nearly caught the Salford goalkeeper out. The first half slowed pace and the half time whistle was applauded by the 1400+ crowd in attendance.
2nd half starts just like the 1st, with pressure from Spartans with multiple consecutive corners, coming to no avail. Salford were knocking on the door more as the game grew on but Blyth held well as we sat deep and defended professionally, leading the line at the back was loanee Nathan Buddle. With 10 minutes remaining, Salford City decided to throw all they had by bringing on ex football league strikers Danny Webber and Gareth Seddon in the attempt to snatch a late equaliser. But that would become their downfall as with 5 minutes remaining, a great counter attack by Michael Richardson saw him run right up to the goal-line, square the ball to the oncoming Wilson Kneeshaw to smash the ball home, 2-0 Blyth, game over, you would think.
Salford's heads didn't dropped and on the 87th minute, there new striker Josh Hine, which they recently purchased from Chorley for £20,000 finished well after pressure on the goalkeeper, a nervous remainder was expected and truly delivered. But nothing could break down the Spartans defence for the 2nd time and the result was confirmed by the referee's whistle.
The win makes Blyth 5 points clear at the top of the table ahead of Workington, with a game in hand on the Cumbrian side. A trip across the Pennines the following Tuesday will be another huge test, picking up any kind of points there could be a real push towards grabbing the title come May.