Blyth Spartans 1 - 3 Chorley
18 September 2012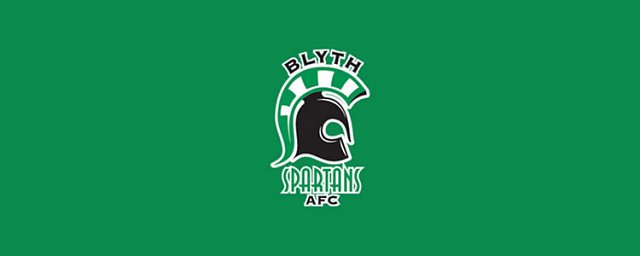 Tues. 18th Sept
Following the late away win at Matlock just 3-days previously, Blyth were hoping to continue their decent start to the season in the EvoStick Premier Division, however Chorley are one of the fancied teams for promotion and it would prove to be a tough ask. .....Spartans took the lead on 28 minutes, as Robbie Dale produced another superb run down the wing & supplied a cross for PHIL AIREY to finish well. Soon after this goal, Blyth could have capitalised on it, but Dale & Airey both had missed opportunities. On 42 minutes, a controversial incident occurred, as Chorley's Simon Garner took out Blyth's Craig Farrell on the edge of the box, but the Referee deemed it only a yellow card despite him being the last man & about to shoot on goal. The resulting free-kick by Farrell was charged down and blocked twice by Chorley, leaving the Blyth fans disgruntled that a clear goal-scoring opportunity had not been sufficiently punished.

Half-time came & Chorley started the better side, scoring on 49 minutes through a flick by Tom Ince following a long ball. Then, only 4 minutes later Chorley made it 1-2, as Adam Roscoe scored a tremendous goal, striking an 18-yarder first-time, in off the far post following a lay off by Chris Denham. Chorley were clearly over-running the midfield area & had more chances and more possession. Blyth had a few chances, as Captain Wayne Buchanan headed just wide and Robbie Dale had a free-kick over the bar. But it was Chorley who got the killer 3rd goal on the 84th minute, as Darren Stephenson turned Buchanan and slotted the ball home from 8-yards out, making it an unhappy night for the Blyth faithful on a blustery, chilly September evening.

At the moment, Spartans are able to do well against the mid-lower teams in this league, but are coming unstuck against the top teams, who are visibly higher-quality players than the less-fancied sides. Personally, I feel there is no need for knee-jerk reactions after a home defeat, just the realisation that some teams will prove a much sterner test than others...........

Tommy Cassidy has since signed 2 players in the form of ex-Newcastle & Gateshead Right-Winger Martin Brittain and 6'4'' forward Callum Hassan, whose previous clubs include Hartlepool & Harrogate & Whitby Town. They are not Cup-Tied and will be available for selection in Saturdays FA Cup clash at Home to Tommy Cassidy's former club, Workington Town.

Attendance: 332.
Blyth M.O.M: Jordan Mellish
Chorley M.O.M: Andrew Russell.
*Next Home Fixture: Workington Town on Saturday 22nd Sept. 3pm Kick-Off in The FA Cup*
(Match Report by Ross Teasdale)