Blyth Spartans 1 - 1 Workington (FA Cup 2nd. Qual.Rnd.)
22 September 2012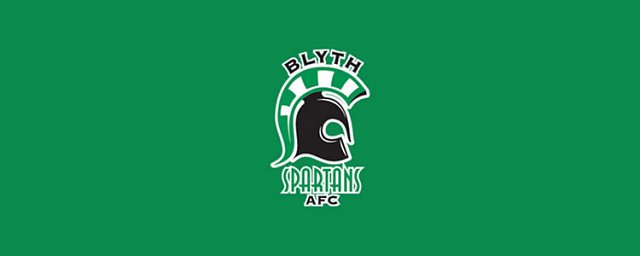 Spartans manager Tommy Cassidy's former Club Workington came to Croft Park hoping to end the dream of Blyth emulating any sort of FA Cup heroics of years gone by. …..Injuries & the fact Neal Hooks is Cup-tied, meant Blyth had a make-shift central midfield in the form of new signing Martin Brittain (normally a right-winger) & young tenacious Tom Berj. Workington are in the top-half of the League above and have highly-rated 'Andre Rodrigues Da Costa' on-loan from Macclesfield in their starting line-up.

The game didn't get off to the best of starts, as Jordan Mellish clashed heads with Workington's Johnny Wright, leaving him with a nasty injury & the Ambulance was needed to be called to Croft Park. This meant that Left-back Kendrick switched to make-shift centre-half & central midfielder Sam Hodgson filled in at Left-back. Not ideal! ….Spartans had their first real chance on the tenth minute, as Craig Farrell played a ball out to Phil Airey, whose deep cross found Lee Mason, but his header went straight to Workington's keeper Aaran Taylor. It was Workington who took the lead on 26 minutes, as Will Vaulks came in from the right-hand side & his shot deflected off Blyth's Joe Kendrick and went in the opposite corner, leaving Blyth's keeper Conor Grant helpless. The play was mainly with Workington, as Blyth's forwards were left to feed on scraps from long-balls. Robbie Dale had a long mazy run into the opposition box on 38th minute, but his penalty claims were turned down, probably fairly.

The second-half got underway and Joe Kendrick had a curling free-kick from the right hand side into the box, but Aaran Taylor held it confidently well. Workington kept pressing and they had a header by Johnny Wright saved by Grant, then Shaun Utterson cleared the ball off the line at the foot of the post. Workington caught Blyth out 3-against-1 on the hour mark, but Jordon Connerton's shot went over the bar. Shaun Utterson was having a stormer at right-back for Blyth and it was his tackle and driving run which ended up finding Phil Airey on the left, who returned it to Utterson who shot first-time from 22-yards but it just went over the crossbar. Blyth came back into the contest more & more with Dale pulling strings for Farrell, Mason & new signing Callum Hassan. Hassan is 6'4'' with a huge presence and he got quarter-of-an-hour to bustle the defenders.

It looked like Blyth's FA Cup journey was going to end with a frustrating 0-1 defeat, but as Blyth have shown several times this season - it is not over until the Final Whistle. Shaun Utterson and Robbie Dale combined producing a cross for Captain Wayne Buchanan to head across the box for Tom Berj to finish off on the far post as injury-time was being played. Phew, Blyth fans sent into ecstasy, as the FA Cup dream lives on again…..

**The Scheduled Replay away in Workington was postponed from Tuesday 25th Sept. until the following Monday night at 7.45pm , due to the adverse weather conditions in the North-East, Cumbria & the North-West. **

Attendance: 502
Blyth's M.O.M: Shaun Utterson
Workington M.O.M: Johnny Wright

**Next Fixture: Away to Witton Albion in the FA Trophy at 3pm, then there is the Re-scheduled FA Cup Replay on Monday night at Workington, followed by a Home League match on Sat. 6th October against 18th-placed Ilkeston FC**
(Match Report by Ross Teasdale)