Blyth Spartans 1 - 0 Garforth Town - FA Cup
11 September 2012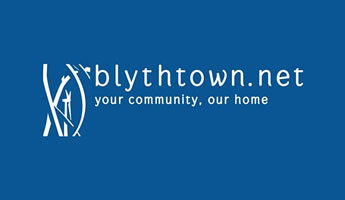 8th Sept 2012 - Croft Park
(FA Cup 1st Qual. Round)
Blyth Spartans will always have a romantic relationship with the FA Cup, after the epic exploits in 1978 when they valiantly reached the 5th Round Replay & remain to this day the furthest reaching Non League side in the competition. This season's dream started with a home tie against a lower league opposition whom had only picked up 1 point in their league campaign so far this season, making Blyth favourites to win, although nothing is ever clear-cut in Cup matches - as we all know too well!

Garforth started brightly and in the very first minute, as they hit the post through Darryll Kendall whose shot went through Spartans keeper Conor Grant's arms and luckily for Blyth it bounced out off the right-hand post. The flamboyant Manager for Garforth was playing the jester & joking with the Blyth faithful, as his dress-sense was more designed for a night in The Bigg Market/Quayside, rather than on the sidelines & he responded by giving us a few smooth dance manoeuvres whilst the Blyth crowd sang disco-tunes for him. - All in good spirits, as the sun shone upon another glorious day at Croft Park.

..........Blyth's first real opportunity came on 4minutes as Joe Kendrick clipped it to Lee Mason who came central and his shot was hit hard but straight at the Garforth keeper Shaun O'Neil. Garforth had the next chance as Fernando Moke hammered his shot over the bar from a fairly tight angle, then they had another opportunity by number 9 James Burgess as his over-head kick direct from a cross-field pass just dipped over Blyth's crossbar. On 16 minutes, Craig Farrell headed over form 10-yards after good build-up play by Dale & Phil Airey with the cross by Shaun Utterson from the right hand side. Farrell had another opportunity on the 25th minute, as he turned inside the defender but hit his left-foot effort just over the Garforth bar from 25-yards out.

..........The Blyth crowd were now getting a sense that the goal would come sooner or later if they kept up the pressure and passing. On the 31st minute that goal came for Blyth, as Robbie Dale played a sublime defence-splitting 30-yard pass into the space for Phil Airey to run onto. Airey fended off the defender and hit a low shot into the corner from 16-yards, much to the delight of the home crowd. Craig Farrell almost made it 2-0 just a moment later, but his effort was hooked over the bar, following an error by keeper O'Neil. Garforth were always quite dangerous, with a chance by Jadei Ibrahim hitting a 25-yard shot which crashed off Blyth's stanchion on 40 minutes. Craig Farrell was fouled cynically by an elbow on 42 minutes, and the free-kick ended up with a cross by Lee Mason who found Farrell, but his powerful header went inches wide. Just before the half-time whistle, Joe Kendrick hit one of his trademark free-kicks over the wall, but it just went wide into the side netting, even though the keeper was well beaten. Going into the dressing room at half-time, it was clear that this was not the easy walkover which some may have predicted prior to kick-off

..........News was filtering around the stands that Garforth had signed 6 new players since their poor early League form and collected their first point with those new players just last week.

The second-half started reasonably brightly, with a superb 50-yard cross field ball by Robbie Dale to Phil Airey, who's shot went over the bar. Substitute Tom Berj hit another cross-field ball to Airey but instead of shooting first-time, the defender got in a tackle to deny him his 2nd. Joe Kendrick had an effort just before the hour-mark, after intercepting the ball and driving his 30-yarder just wide of the Garforth goal. There was a short delay in play on 68 minutes, after an incident involving the Garforth flamboyant manager who had a misunderstanding with a Blyth fan, - however hands were shook, hugs were given & pints were bought in the Club afterwards. The game re-started and almost immediately, Garforth had a chance, but Blyth keeper Conor Grant pulled off an epic double-save, whilst on the deck, his right-hand managed to deny the second shot as play had carried on without anyone noticing the linesman had his flag up for off-side. Substitutes Jordan Mellish & Ash Davies created a chance for Blyth on 75 minutes, as a deep cross came in but the Garforth keeper O'Neil collected just on the goal-line. Garforth's defender Jack Kirk received his marching orders, following his 2nd booking, and to be honest his defensive partner actually committed more fouls than him but he managed to pick up just a Yellow card. The second-half was nowhere near as entertaining as the first, but on 88 minutes Lee Mason latched onto a pass but his 20-yard shot went wide. Ash Davies and Robbie Dale threatened late on, but it remained 1-0 to Spartans as the injury-time was seen out.

Job done.

Not the goal-fest some had hoped for, but the only thing that really matters in the Cup, is getting into the hat for the next Round.

Attendance: 401
Blyth's MOM: Awarded to Sam Hodgson
Garforth's MOM: Daryll Kendall
**Blyth Spartans have been drawn at Home to Workington in the next Round of The FA Cup, which will be played on Sat. 22nd September at Croft Park, 3pm.**

(Match Report by Ross Teasdale)