Blyth Carnival funded by Blyth Town Council
07 July 2019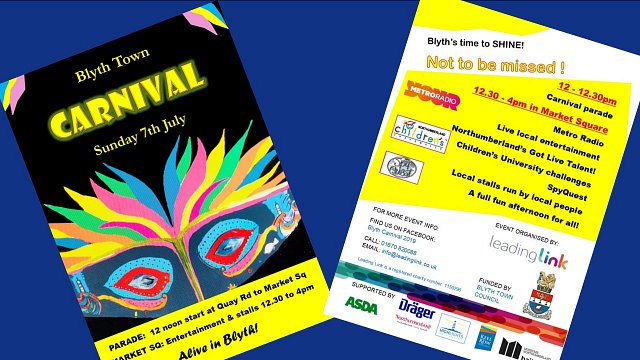 Get the 7th July into your diary from 12 noon – 4pm.
The colourful and noisy parade will blast onto the Blyth Streets from Quay Road at 12 noon, with festivities, FREE entertainment, Children's University and stalls in the Market Square until 4pm.
Come and join us as we Shout Out to Blyth and celebrate its community.