Arrests made after Wensleydale Middle School fire
22 December 2011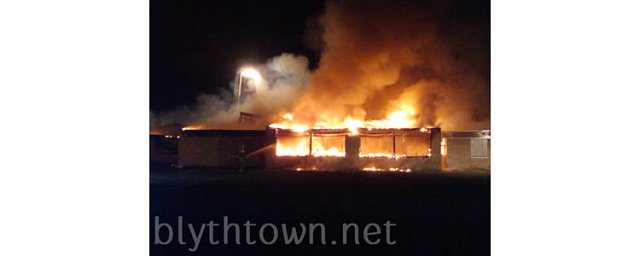 Three teenagers have been arrested on suspicion of arson following Tuesday nights fire at the former Wensleydale Middle School, the second in a matter of months at the same site.
The building has suffered major damage, part of which collapsed.
Fire crews worked through until Wednesday morning to contain the fire.
One eyewitness told blythtown.net
"There were towering flames coming out of the building, next to where the science labs used to be there were what looked like small explosions or expanding gusts of flames which worried onlookers. Some expressed concern regarding old gas taps used for science experiments, despite the decommissioning of the school. It looked like something out of a war film.".
Suspicions have arose of a link to a fire at Newsham First school on Monday night, which Police say could have been deliberate.