Accident and emergency service updates in Northumberland
16 December 2015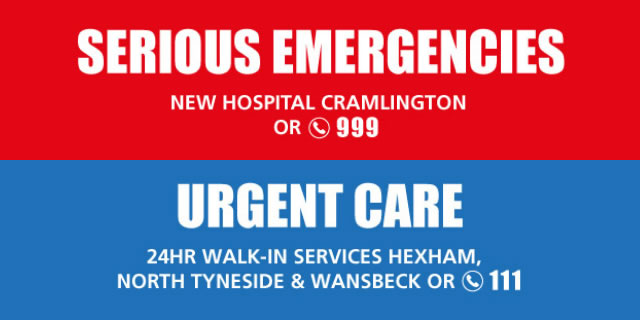 The following changes to emergency care services across Northumberland has been published by the NHS.
SERIOUS EMERGENCIES
NEW HOSPITAL CRAMLINGTON
GO TO - Northumbria Specialist Emergency Care Hospital in Cramlington or call 999 for an emergency ambulance.
Suspected stroke
Loss of consciousness
Persistent and severe chest pain
Sudden shortness of breath
Severe abdominal pain
Severe blood loss
URGENT CARE
24HR WALK-IN SERVICES
GO TO - 24 hour walk-in services at Hexham, Wansbeck or North Tyneside general hospitals. For advice contact your GP or call NHS 111.
Minor head, ear or eye problems
Broken nose or nose bleed
Sprains, strains, cuts and bites
Children's minor injuries and ailments
Minor fractures or broken bones
Abscesses and wound infections
THINK GP FIRST
Treatment, medical advice and support is widely available from your local NHS. Play your part in using services wisely.
Your GP practice
Practise good self-care
Visit your local pharmacy
Call the free NHS 111 number 24/7
Minor injury units and walk-in centres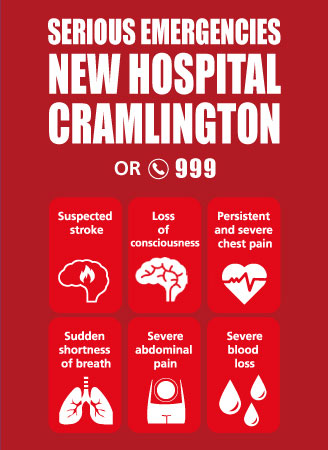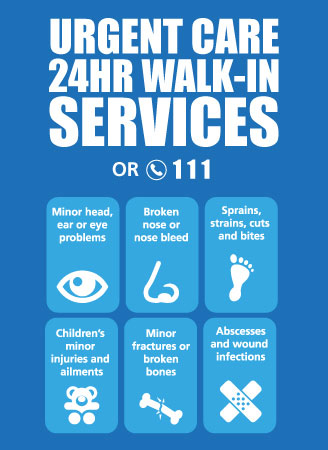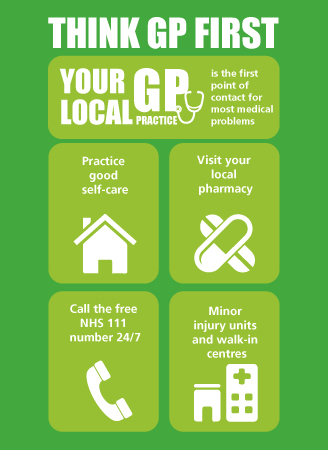 For more information visit - www.northumbria.nhs.uk/emergency