Northumberland Live 2019
Event Type: Town Council, Free
22 June 2019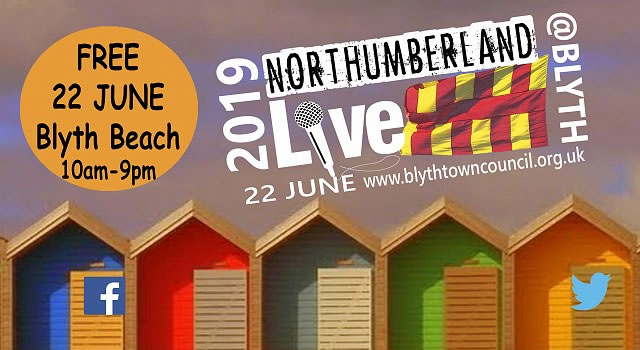 NORTHUMBERLAND LIVE FESTIVAL comes to BLYTH – Beach on Saturday 22nd June 2019 with appearances from PIGEON DETECTIVES, ANDY BENNETT (OCEAN COLOUR SCENE), SPACE & CHLOE ROSE!
Blyth's fabulous free festival NORTHUMBERLAND LIVE FESTIVAL is looking for the next big star to perform on their stage taking place on Saturday 22nd June 2019!
All you have to do, is record a video of you performing and send it to events@blythtowncouncil.org.uk where the judges will decide on the winner for this year's talent show.
The lucky winner will then be selected and will perform on-stage at the beautiful beach in Blyth alongside the PIGEON DETECTIVES and ANDY BENNET (Ocean Colour Scene), SPACE (best known for their hit 'Female Of The Species') & teenage idol CHLOE ROSE.
Blyth Town Council Chair of the Community Development Committee Kath Nisbet and spokesperson for NORTHUMBERLAND LIVE spokesperson said, "This is the 6th year of this fabulous festival Northumberland Live Blyth and we are thrilled to be able to continue to host this fantastic free event of music taking place at Blyth Beach, featuring Pigeon Detectives, Andy Bennet (OCS), Space and Chloe Rose. This is a festival suitable for all members of the family, so come down and listen to some super bands and soak up the atmosphere.
PIGEON DETECTIVES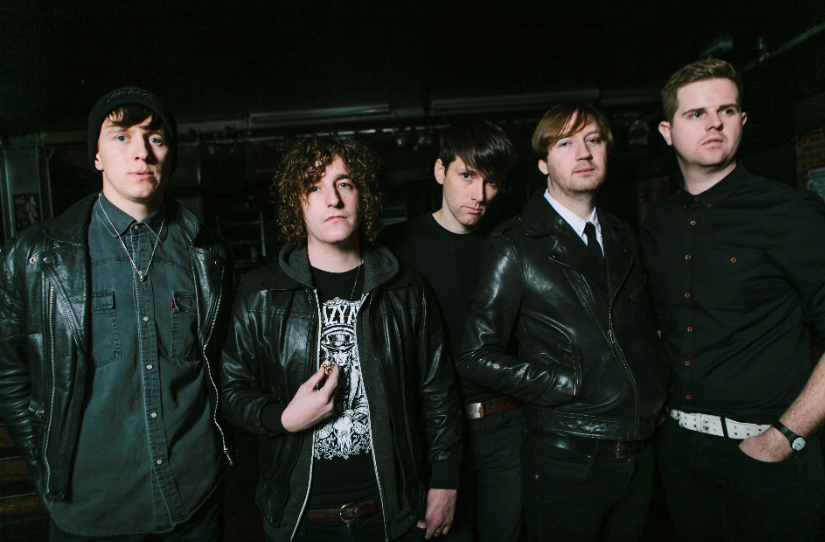 The Pigeon Detectives are an English indie rock band from Rothwell in Leeds, West Yorkshire, who formed in 2004. They performed at the Reading and Leeds Festivals in 2006 and where tagged "the band most likely to leap to the main stage in 2007" in an NME review. The band returned to the festivals in 2007 and performed on the NME stage. The rest they say is history!
The band signed to independent label Dance To The Radio and released their first album 'Wait For Me' back in 2007, followed by their 2nd album 'Emergency' released in 2008 where they played Millennium Square to over 15,000 fans over 2 nights in Leeds. Since then they have gone onto support the Kaiser Chiefs on a few of their UK Tours.
More festivals have followed over the years including Glastonbury, T In The Park and the V Festival. Back in 2010, The Pigeon Detectives also toured as special guests with Manchester band James.
2011 saw the band release their 3rd album entitled 'Up, Guards and at 'Em'. Their fourth album followed in 2013, entitled 'We Met At Sea' where the band went back to basics and decided to record the album in their home town of Leeds having recorded it with local producers Matthew Peel and Andrew Hawkins at Cottage Road Studios.
Throughout 2013 the Pigeon Detectives toured the UK, northern Europe and Russia promoting the album, and played a series of festivals including Belladrum Festival, Kubana Festival (Russia), Brownstock Festival and the V festival.
On 3 May 2014, at Leeds United's annual end of season awards, the Pigeon Detectives played a set where Leeds United owner Massimo Cellino joined the band on lead guitar for a cover version of Jimi Hendrix's song Hey Joe.
More recently, The Pigeon Detectives released their fifth studio album 'Broken Glances' in 2017, where the band then embarked on a UK Tour promoting the record. They also played at 2017's Leeds Festival in August.
ANDY BENNETT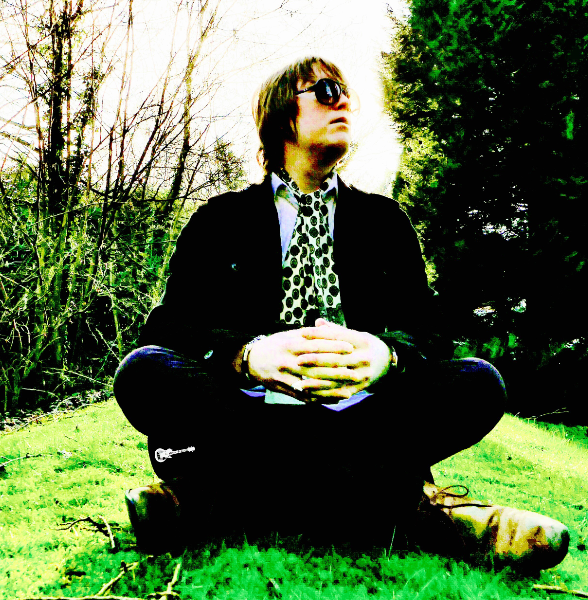 Andy Bennett is a British musician, singer and well decorated veteran of the British Rock scene. Starting off his career as a member of Acid Jazz Records band, The Elements (originally Sargent) Bennett and fellow band members Lee Burn and Dave Casswell quickly started to gain notoriety, eventually drawing the attention of indie rock legends Ocean Colour Scene who subsequently invited the Elements to join them as a support act on their next tour. The Elements' self-titled album was released shortly afterwards and went on to chart at seventh place on the British Indie charts.
After leaving The Elements, Bennett went onto join his former touring mates Ocean Colour Scene, joining the band onstage during their Royal Albert Hall concert on the 8th April 2004. Bennett then went on to become a key member in the outfit, imprinting his distinct mark on all of their next eight studio albums. One song Bennett co-wrote "Old Pair of Jeans" received particular critical acclaim, with one critic writing "It just gets better with every song a winner. The jaunty 'Old Pair of Jeans' is rollicking fun".
Bennett left Ocean Colour Scene in 2015 to begin a solo career putting out his debut solo single "Hole in the Road" straight off the bat and releasing the follow up single "Drift away" in May 2016. Both singles were followed by Bennett's debut album "thinking, drinking, singing". Released in November 2016 the album included old classics like "Old Pair of Jeans" and a plethora of songs Bennett had worked on over the years. The album received strong reviews, including a four out of five stars review from Planet Mosh and a five-star review from Flick of the Finger who said that the track "Fool No More" was the "quintessential track on an album that is full of gems.
SPACE
The studio album Give Me Your Future, recorded and produced by Grammy and Brit award winning producer Steve Levine who has also worked with The Clash, Culture Cub, Beach Boys, Denice Williams and Gary Moore to name a few, was released in December 2017, and is due to be followed by The Anthology Box Set to include the 4 released Albums plus the un-released "Love you More Than Football" in early 2019 .
The bands 1990's hit Female of the Species recently made the top of the album charts with the "TFI Album" – (Number 1 in June 2015).
Tommy, Franny and the boys all said they are very proud of the 'Give Me Your Future' album Tommy said "working with Steve Levine was amazing, the man gets into your head to imagine the sounds you want before you have played them, a true genius, this record is the most 'Space' record we have ever made and we all look forward to sharing the record with you all……."
Space have sold over 5 million records worldwide with titles including "Spiders, "Tin Planet" "Suburban Rock and Roll" and "Attack of the Mutant 50ft Kebab" along with ten top 40 singles and a host of other single releases to-date with titles including "Neighborhood" "Female of the Species", "Me and You Vs. The World" "Avenging Angels" "Dark Clouds", and "Begin Again" Albums Spiders and Tin Planet have both been awarded double platinum discs from the BPI.
The band continue to write gritty edgy pop songs that capture the imagination of the listener.
CHLOE ROSE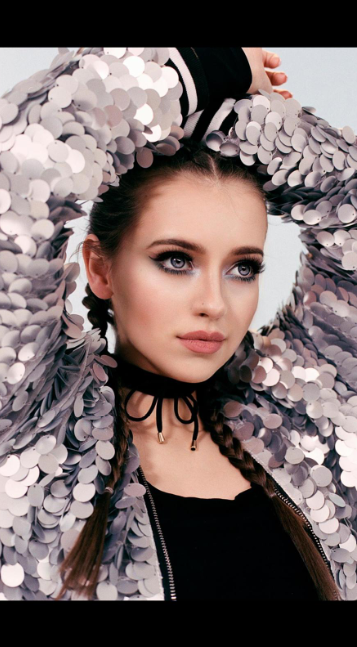 18 year old Chloe-Rose is British singer / songwriter who has been enjoying opportunities building up an combined total of 3.8 million followers via Snapchat, Instagram, Twitter, You Tube and Tik Tok.
Having performed at Old Trafford for Wayne Rooney's testimonial, Chloe Rose has gone from strength to strength having been seen on CBBC's 'All At Sea'.
She has also performed as a soloist as part of a show called 'Voice In A Million', raising awareness for adoption at Wembley Arena as well as performed a UK Arena Tour with Legacy (an American cheerleading company) performing at huge venues as such Birmingham's – Genting Arena, Cardiff's Motorpoint Arena, Glasgow's Emirates Arena and at London's Copperbox Arena as guest artist.
In 2018, she signed up as the new UK Pop Princess for the Official Childline Single (30th Anniversary) by Barclays Only 18.
For more information on NORTHUMBERLAND LIVE FESTIVAL (BLYTH) 2019 taking place on Saturday 22nd June, check out the following links:
Facebook – https://www.facebook.com/NorthumberlandLiveFestival/
Twitter – https://twitter.com/nlandlivefest?lang=en
Starts – 11.00am – 9.00pm
If you want to be involved get in touch via out Facebook page, or email events@blythtowncouncil.org.uk