Santa Claus is Coming to Blyth and Mrs Christmas is joining him
Event Type: Christmas
24 November 2018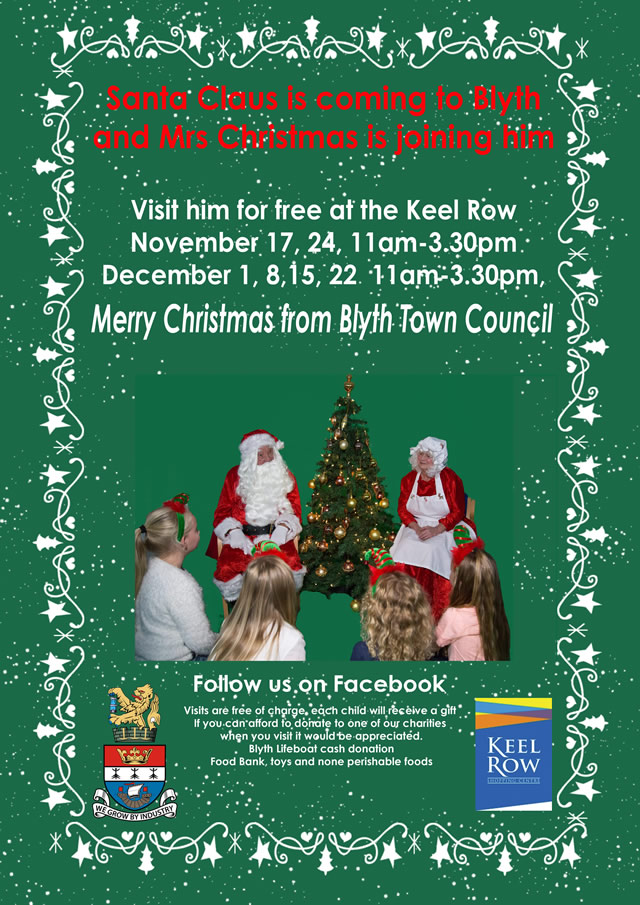 Visit him for free at the Keel Row, 24th of November 2018 11am until 3.30pm.
Visits are free of charge, each child will receive a gift.
If you can afford to donate to one of our charities when you visit it would be appreciated.
Blyth Lifeboat cash donation
Food Bank, toys and non perishable foods.