Blyth Beach Huts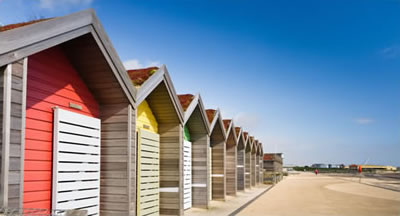 A trip to the beautiful beach at Blyth has always been a great day out, but you can now make the most of your surroundings by renting a fabulous brand new beach hut on the promenade!
The Northumberland coast is famed for its long stretches of sandy beaches, and Blyth's south beach is no exception. The beach huts in Blyth are the only huts in Northumberland, and as well as the stunning views across the sand and sea, they are perfectly situated for access to a brand new children's play area, walks, cycle paths and a very popular fish and chip restaurant and take-away!
Blyth town itself has an attractive park with a fantastic children's water play area, a thriving market place, and of course, Blyth Sports Centre – a large leisure facility with a swimming pool and other great sport, leisure and catering facilities.
The beach huts are situated on the main promenade in Blyth, Northumberland. They overlook a long strip of golden sand – popular with walkers, surfers, canoeists, sea anglers and families alike.
There are 20 beach huts altogether - 2 rows of 10. Each hut has a 'green' living roof and sits on a timber deck. The timber huts themselves are stained and painted in a variety of bright colours.

To further enhance their individuality, each beach hut has its own name. Children from the local primary school named the huts, and youngsters made their own piece of artwork to go with the names which are displayed inside each hut There is also a new amenity building called the Dave Stephens Centre a short distance from the beach huts where there are public toilets and some external showers.
If you would like to rent a beach hut:
Hire per day will cost you £21.50. You will get £5 back when you hand in the keys. Collect the keys between 8 and 10am from the Dave Stephens Centre and hand them back in at 7pm. Huts will have 4 deckchairs and 4 hooks for hanging your bits and bobs. A built in kettle will be provided, however there are no electrical sockets in the huts.
Telephone: 01670 620 200

Book Online: www.activenorthumberland.org.uk
---
Dave Stephens Centre
The Dave Stephens Centre has an excellent meeting space with a fabulous view of Blyth's coastline.
The community room is perfect for meetings, seminars training sessions or workshops. The room can host up to 30 people theatre style and up to 24 people board room style.
A flip chart and white board are available for use plus access to tea and coffee making facilities.
For bookings or enquiries, please contact Julie Chrisp: (01670) 542564
---
Blyth Ridley park
Ridley Park was established in 1904 on land donated by Viscount Matthew White Ridley next to the docks in the eastern area of Blyth. It is ideally located less than five minutes' walk from the town centre and there is a small on site car park together with limited on street parking nearby. In 2013 Friends of Ridley Park won "Love Northumberland - runner up Best New Project" and in 2014 the park won "Northumberland in Bloom Joint Gold award".
---
Seaton Deleval Hall
Seaton Delaval Hall is a great house set in its own estate with lovely gardens and a fine collection; but it is also much more.
It is a signpost pointing to the diverse history of a family which acquired land here in the late 11th century. The house occupies the site of a Norman settlement, and its original Norman chapel remains in use today.
Built between 1719 and 1730 for Admiral George Delaval, it is not only the finest house in the north east of England, but also among the finest works of its architect, Sir John Vanbrugh, one of the masters of English Baroque.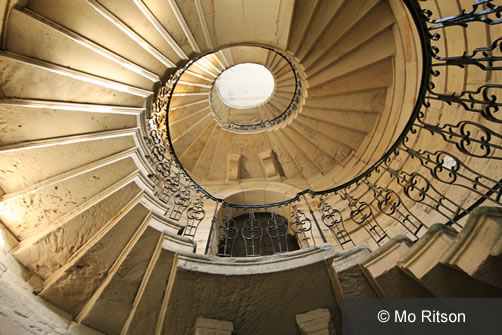 For 900 years, the estate has been a stage for drama, intrigue and romance while the surrounding landscape has fuelled industrial revolution. The house has survived terrible fires, military occupation and potential ruin. Now it provides an amazing space for arts, heritage and the community to come together.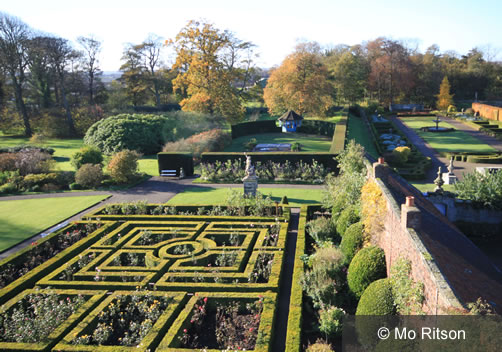 Please see town events in the entertainment section, for latest events at Seaton Delaval Hall
For further information, please contact:-

Mark Warr - Community Engagement Officer
Seaton Delaval Hall, National Trust
mark.warr@nationaltrust.org.uk





Alison Forbes - Events Co-Ordinator
alison.forbes@nationaltrust.org.uk
0191 237 9100
Seaton Delaval Hall, The Avenue, Seaton Sluice, Northumberland, NE26 4QR

Find us on:-
Website: www.nationaltrust.org.uk/seaton-delaval-hall
Facebook: www.facebook.com/nationaltrustseatondelavalhall
Twitter: @SeatonDelavalNT