Blyth Community Carnival Parade
Event Type: Community
26 August 2017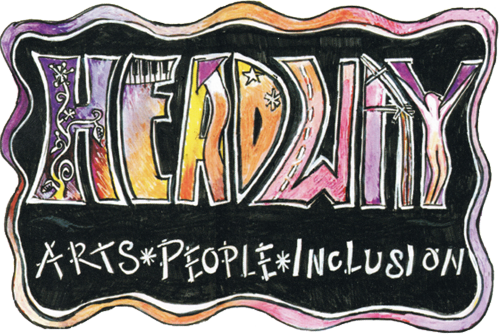 On Saturday 26th August there will be a Community Carnival Parade to Blyth Market Place which will kick off an afternoon programme of performance on the community stage and around the market place. Blyth will host the very best of dance, music, circus and street theatre from an array of regional artists. There will be an international market and the afternoon will finish with rock-a-billy and lindy hop dancing with Anth Purdy.
People of Blyth this is your event and we need your help to make it happen. There are a number of ways to get involved:
Carnival Club
Carnival Club workshops will take place at Headway ArtSpace in late July and throughout August. Workshops will start on the 25th July with drop in sessions every Tuesday 11am – 12.30pm and 1.30 – 3.30pm. These sessions are available without booking – but it would be great if you could call in advance and let us know how many will be attending so we have an idea of numbers.
Starting on Monday 7th August workshops will also be available on Mondays, Wednesdays and Thursdays, 11am – 12.30pm and 1.30 – 3.30pm. You can come to all of them or just one – it's up to you. Places on these days are limited so please let us know if you are coming by booking a place on 01670351962 or emailing kerri@headwayarts.co.uk.
All workshops are free and open to everyone although young people under 10 must be accompanied by an adult. Group bookings are available.
On Tuesday evenings starting on the 25th July there will be sessions by:
Blyth Valley Samba 6.30pm-9.30pm and Carnival Parade Costumes 4.30pm-6.30pm
All materials are provided and Headway Arts' creative team will be on hand to help people design and make their own costumes, walking floats, models, banners and other colourful items to carry in the parade.
Businesses – can you offer some support or sponsorship? Dress your windows with a circus or theatrical theme? Enter a float into the parade? Make a donation?
Community Centres and Groups – we challenge you to represent, come build a float and walk in the parade!
Performers, groups and artists – want to be part of the parade and perform on our community stage?
Basically we'd love to hear from anyone who wants to get involved; making, dancing, acting, singing, stewarding…it's Blyth's own Carnival… come along and get involved!
Dates
Tuesday 25th July (drop-in – booking not essential but would be helpful)
11am – 12.30pm
1.30pm – 3.30pm
4.30pm – 6.30pm Costume making
6.30pm – 9.30pm Samba band
Tuesday 1st August (drop-in – booking not essential but would be helpful)
11am – 12.30pm
1.30pm – 3.30pm
4.30pm – 6.30pm Costume making
6.30pm – 9.30pm Samba band
Monday 7th August (booking essential)
11am – 12.30pm
1.30pm – 3.30pm
Tuesday 8th August (drop-in – booking not essential but would be helpful)
11am – 12.30pm
1.30pm – 3.30pm
4.30pm – 6.30pm Costume making
6.30pm – 9.30pm Samba band
Wednesday 9th August (booking essential)
11am – 12.30pm
1.30pm – 3.30pm
Thursday 10th August (booking essential)
11am – 12.30pm
1.30pm – 3.30pm
Monday 14th August (booking essential)
11am – 12.30pm
1.30pm – 3.30pm
Tuesday 15th August (drop-in – booking not essential but would be helpful)
11am – 12.30pm
1.30pm – 3.30pm
4.30pm – 6.30pm Costume making
6.30pm – 9.30pm Samba band
Wednesday 16th August (booking essential)
11am – 12.30pm
1.30pm – 3.30pm
Thursday 17th August (booking essential)
11am – 12.30pm
1.30pm – 3.30pm
Monday 21st August (booking essential)
11am – 12.30pm
1.30pm – 3.30pm
Tuesday 22nd August (drop-in – booking not essential but would be helpful)
11am – 12.30pm
1.30pm – 3.30pm
4.30pm – 6.30pm Costume making
6.30pm – 9.30pm Samba band
Wednesday 23rd August (booking essential)
11am – 12.30pm
1.30pm – 3.30pm
Thursday 24th August (booking essential)
11am – 12.30pm
1.30pm – 3.30pm
Friday 25th August – Dress Rehearsal
Saturday 26th August -Blyth Community Carnival